*insert Game of Thrones intro here*
Welcome everyone, it's book tag time again. This tag was started by Claire Roussaeu on Youtube and it's a GOT tag!
*cheering*
But enough talk, it's time to tag.
Arya Stark- a character that's all about revenge

Lea Saldana has got an axe to grind for sure. If anyone is an Arya, it's her.
Varys- A book featuring political intrigue
I went back and forth on this one. First I thought of THE WINNER'S CRIME but the book that really got me into this style of fantasy was His Fair Assassins' GRAVE MERCY.
Joffrey- A villain you just love to hate

Opal Kaboi. This was the first villain I vehemently HATED and reveled in that hate. She's awful and a total Joffrey who doesn't care who she bulldozes to get what she wants.
Jon Snow- A coming of age story

This is all about Pudge's coming of age, both with the help of Alaska and after. It's one of my favorite John Green novels.
Jaime & Cersei- A ship you just can't get behind
Katniss and Peeta from the Hunger Games. God, WHY! Peeta is the most useless character in existence and Katniss deserves so much better. She's smart and skilled and Peeta is just so much blah.
Lady Olenna- A kickass older character
Merriman from THE DARK IS RISING Sequence. He's your wise old mentor character with a bit of sass that you would expect from a character of his background (no spoilers).
Dany- A book featuring dragons

YAAAASSSS I love these Slayer books so much but I need that third book like yesterday. Sadly I don't think I'll ever get it.
Sansa Stark- A character you grew to love
Annabeth Chase. It took me so long to warm up to her when I first read the Percy Jackson books. Also Jason from the Heroes of Olympus because I was so mad I wasn't reading about Percy and I was sitting there like WHO TF IS THIS KID?!
Melisandre- A favorite magic system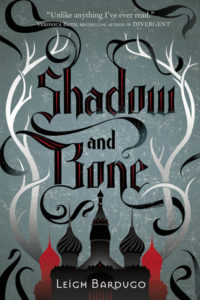 The Grisha, always the Grisha. I love the magic in this world, like obsessed level of love. Give me more, more, more!
Tyrion- A character whose weapon is their mind
Kestral from the Winner's Trilogy. Her strategic mind is EVERYTHING in these books.
And that's the GOT tag! Do the tag yourself and link me or answer a question or two yourself in the comments!
From my shelf to yours,
Erin
Related Posts