We're delighted to be part of the DEADLY LITTLE SCANDALS Blog Tour! Check out our spotlight below, and make sure you enter the giveaway!
---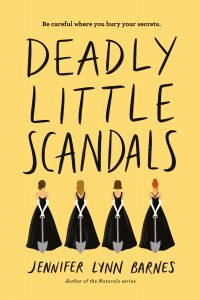 Author: Jennifer Lynn Barnes
Pub. Date: November 5, 2019
Publisher: Freeform
Formats: Hardcover, eBook
Pages: 352
Find it: Goodreads, Amazon, Kindle, B&N, iBooks, Kobo, TBD
"Think of the White Gloves like the Junior League-by way of Skull and Bones?"

Reluctant debutante Sawyer Taft joined Southern high society for one reason and one reason alone: to identify and locate her biological father. But the answers Sawyer found during her debutante year only left her with more questions and one potentially life-ruining secret. When her cousin Lily ropes her into pledging a mysterious, elite, and all-female secret society called the White Gloves, Sawyer soon discovers that someone in the group's ranks may have the answers she's looking for. Things are looking up… until Sawyer and the White Gloves make a disturbing discover near the family's summer home–and uncover a twisted secret, decades in the making.

No one is quite who they seem to be in this twisty, soapy, gasp-inducing sequel to Jennifer Lynn Barnes' unputdownable Little White Lies. 
---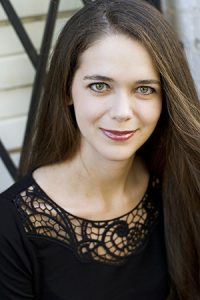 Jennifer Lynn Barnes (who mostly goes by Jen) is the author of more than a dozen critically acclaimed young adult novels. She has advanced degrees in psychology, psychiatry, and cognitive science, including graduate degrees from Cambridge University, where she was a Fulbright Scholar, and Yale University, where she received her Ph.D. in 2012. Jen wrote her first published novel when she was nineteen-years-old and sold her first five books while still in college. In additional to writing YA novels, Jen has also written original pilot scripts for television networks like USA and MTV, and she is one of the world's leading experts on the psychology of fandom and the cognitive science of fiction and the imagination more broadly. Jen is an Associate Professor at the University of Oklahoma, where she holds a dual appointment in Psychology and Professional Writing.
Website | Twitter | Instagram | Goodreads 
---
Three winners will receive a copy of DEADLY LITTLE SCANDALS! US Only.
---
Check out the other stops on the tour :
Week Two:
Week Three:
Week Four:
Week Five:
Related Posts