It's time for another tag! This tag was found on Kristin Kraves Books  and sadly I cannot find who originally created it. You guys really gotta take credit for these things so I can link you!
So basically this post will be 3 things in each category. Awaaaay we go!
3 READ ONCE AND LOVED AUTHORS

Margaret Rogerson
I read An Enchantment of Ravens early via ARC and I was hooked. Darker than Maas' fae stories, RAVENS was just what I was looking for at the time. Reading Sorcery of Thorns only cemented her spot in my heart. I've already preordered her next book!
Maureen Johnson
Though she's been writing for a long time I never picked up A Maureen Johnson book before Truly Devious. Once I had I knew I'd be reading all her book from that point on. While the Truly Devious series is still my favorite, I enjoy just about every book I'd read of hers to date.
Robin LaFevers
Grave Mercy. That's all it took for me to stan Robin LaFevers forever and ever. I will buy her books until the end of time.
3 TITLES I'VE WATCHED BUT HAVEN'T READ
This is hard. I really watch an adaptation without having read it first.
The Witcher
I've played the video games but never read the books.
Shannara Chronicles
My mom loves the original Shannara trilogy but I have yet to read them. The show it pretty good though. I'll get to them eventually.
Practical Magic
One of the few times the movie is better than the book, so many people have warned me off bothering with the original novel. I have Read RULES OF MAGIC though.
3 CHARACTERS YOU LOVE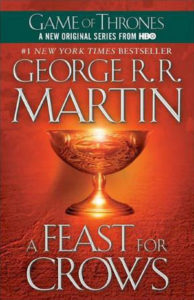 Katsa- Graceling
Its a pretty close race between her and Fire from the companion novel but I think Katsa barely edges her out. I love assassin characters to begin with but Katsa's story is so full of growth and bravery.
I need to reread these books.
Severus Snape- Harry Potter
Yeah, shoot me. I like his story. It's sad and a good example of what can happen to a survivor of abuse and bullying if they don't find a way to deal with their pain in a healthy way. The cycle will continue as long as this behavior is allowed. Had one of his teachers intervened perhaps his story would have been different.
Tyrion Lannister- Game of Thrones
"I drink and I know things" Tyrion is one of the best written characters in the whole series. Being portrayed by Peter Dinklage only made the character better. But I liked him long before the show came out.
3 SERIES BINGED
The problem with bingeing is that I usually find a series as its released and so am unable to binge since the books come out one at a time.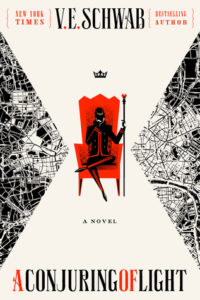 The Shades of Magic Series
This is a series you HAVE to binge. I don't know what I would have done if I'd had to wait for these.
Parasol Protectorate
Talk about binge, Gail has multiple series set in the same world and I love bingeing all of them together in chronological order.
The Dark is Rising Sequence
One of my favorite series as a kid, I love rereading them all in a row. When I first read them they had been out for a long time so it was easy to binge them.
3 UNPOPULAR BOOKISH OPINIONS
People shouldn't rate books they haven't read.
Dog earring pages is messed up.
Writing in a book is pure blasphemy
3 CURRENT FAVORITE BOOK COVERS
3 BOOKISH GOALS FOR THE YEAR
Read 100 books
Finish a draft of my book
Cull my bookshelves down to a more reasonable amount (yeah right)
And that's it. Feel free to do this tag for yourself, it was really fun!
From my shelf to yours,
Erin
Related Posts