Oh hey! it's another 90's tag! This one actually has a source. It was created by A Book Lovers Playlist. So once again for all you 90's kids out there, this one is for you!

SHE'S ALL THAT
NAME A BOOK COUPLE THAT ARE AN ODD PAIRING BUT THEY STILL FIT PERFECTLY
Don't shoot me but I don't think I've ever seen the whole movie…

Eragon and his elf princess( whom it's been so long I cannot remember her name for the life of me). Yeah, I don't get it. They're not even on the same wavelength but they sure do make a cute couple.
10 THINGS I HATE ABOUT YOU
A BOOK/SERIES THAT YOU HAVE A LOVE/HATE RELATIONSHIP WITH
I freaking love this movie so much. I might need to go rewatch it soon. I have the urge.
I love this series. LOVE LOVE LOVE! But I hate the ending. I hate who she ends up with. It's such a lame cop out and I can't stand the character. So definitely love/hate with these. Alina/Nikolai forever. Though I still harbor a deep love for The Darkling.
CLUELESS
A CHARACTER THAT IS TOTALLY CLUELESS BUT YOU LOVE THEM ANYWAY
I've never seen Clueless. Yeah, weird for a 90's kid right?
Come on, we can all admit it. Book one Feyre is a total moron. Don't kill the wolf, don't leave your room, don't do the thing. Feyre always does the thing. I was happy that book two Feyre started to use her brain a little more and came into her own as a person. You're self sufficient, stop being so stupid girl!

TITANIC
NAME A BOOK THAT MADE YOU CRY.
I hate Titanic. Like hate with a fiery passion HATE. Don't shoot me, it's overly long and full of plotholes.
Don't @ me bro, the end of this book is a heartwrencher even though you know she's going to fix it. Freaking Amren started it off and I was a waterfall from there to the end. Still gets me on the reread every time.
AMERICAN PIE
A BOOK THAT MAKES YOU LAUGH
I honestly prefer the American Pie Presents movies over the original but whatever.

Chester. Just Chester and his crazy theories. All the other characters add to the quirky, weirdness of the Howliday Inn books. Both books set here are a riot. Honestly, the whole series is a riot. If I ever want to laugh my ass off I reread this series.
CAN'T HARDLY WAIT
A BOOK WITH A CRAZY PARTY
Yeah another one I haven't seen. What the hell was I doing? Probably reading, honestly.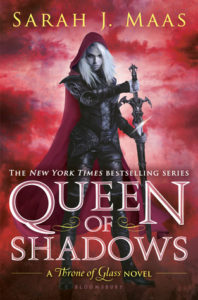 Who schedules and execution as the main entertainment for a birthday party? I mean, really. Aelin's rescue of Aedion, the details put into it, it was all so well done. This book is seriously underestimated in the series.
CRUEL INTENTIONS
NAME A CHARACTER YOU CAN NEVER FULLY TRUST
Geez, I need to do a 90s watch party. I haven't seen this one either.
Never trust a spy. I don't know why you would trust any of Mademoiselle Geraldine's girls. They're literally trained to lie, sneak, and murder.
DRIVE ME CRAZY
NAME YOUR FAVORITE "BOY NEXT DOOR" OR "GIRL NEXT DOOR" COUPLE.
Ok this one I haven't even heard of. Why didn't someone tell me to stop reading for 5 seconds and watch a damn movie?
Samwise Gamgee and Rosie Cotton. I mean come on, how cute are these guys? Freaking love them.
SCREAM
A BOOK WITH A MEMORABLE VILLAIN.
Finally! I freaking love the Scream movies, every single one. Even the MTV show was pretty good.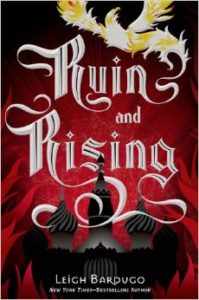 The Darkling. Who doesn't remember him? He's one of the best villains and I wish we could get some more of him. Maybe a prequel? His little short story was not enough.
THE CRAFT
NAME A BOOK WITH WITCHES.
Oh hey, I've seen this one too. Cool.

One of my favorite witchy books. It was a tie between this one and Undead Girl Gang.
And that's all she wrote! Free free to snag this tag to do for yourself or answer the questions in the comments.
From my shelf to yours,
Erin
Related Posts