Tag time again. these seem to be our most popular posts so let's do a few more! I found this one on A Rambling Reviewer but have no clue who created it. Awaaaay we go!
THE RULES:
List 10 books that have stayed with you in some way.
Do not take more than a few minutes and do not think too hard.
They do not have to be the "right" books or great works of literature, just ones that have affected you in some way.
Paste these instructions and tag 10 friends.
A BOOK THAT MADE ME THINK:
Already we have a tough one! I'm going to go with TRULY DEVIOUS by Maureen Johnson
This is one of those books, series really, that has you trying to figure out the mystery from the beginning. And you're wracking your brain trying to put all the pieces together when suddenly Johnson pulls the rug out from under you and you have to start over. I love it.
A BOOK THAT SURPRISED ME:

Boy, I did not expect this book at all. It came out of left field and grabbed me, refusing to let go. I couldn't believe how easily I slipped into the story since I normally don't like contemporary fantasy.
A BOOK THAT MADE ME HAPPY:

This one is a novella companion to the Parasol Protectorate series and we finally get Biffy and Lyle's story! I absolutely adore it and it makes me goofy grin every time I reread it.
A BOOK THAT MADE ME FEEL NOSTALGIC: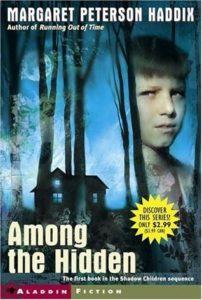 This was one of my first books I read as a 5th grader. I waited and waited for each sequel as they came out. I collected each one and they had central place on my bookshelf for years.
A BOOK I HAVE A LOVE/HATE RELATIONSHIP WITH:

I loved Harry Potter for many years. Part of me still does. However all the nonsense the author has been spewing has really soured it. I will always love the series but I'll never be able to support JKR ever again.
A BOOK THAT I HAVE RE-READ THE MOST:

I honestly don't know which book I've reread the most but it's likely something Maas, or maybe a Harry Potter book. Hard to tell. I reread a lot.
A BOOK THAT MADE ME WANT TO TRAVEL:
I always wanted to spend time in Scotland, Ireland, and England but books like Artemis Fowl made me want to travel all over the world. I wished I could be Artemis, with the ability to fly anywhere whenever I wanted.
A BOOK THAT GAVE ME ALL THE FEELS:
Argh! The Feels! Sybella and Beast. Sybella's backstory. Oh so many feels.
A BOOK I WISH I HADN'T READ:
I HATED this book. Absolutely despised. I don't even want to talk about it. Lol
And that's it. I'm not going to tag specific people. Just anyone who wants to do it, feel free.
From my shelf to yours,
Erin
Related Posts