Okay, one more 90's kid thing. Last one, I promise. I found this tag over on Kristin Kraves Books.
RULES:
Please, please, please steal this tag and spread it around! I only ask that you link it back to The Literary Phoenix so that I can see everyone's answers!
Freeze tag was all the rage in the 90s. Tag someone (or many) you think would have fun with this!
Have fun!
POKEMON
A GBA GAME AND TRADING CARD GAME WHERE YOU BATTLED POCKET MONSTERS AND STRIVED TO CATCH THEM ALL. BACK IN THE DAY, THERE WERE ONLY 150 POKEMON.
Um excuse me, Pokemon was on Gameboy long before the Advance came out. Rude. Also and excellent cartoon.
THE AUTHOR YOU NEED EVERY BOOK FROM

Gail Carriger all day and all night. I've even bought physical copies of all her self published stuff. I'll always want more.
AIM
AOL INSTANT MESSAGING – HOW '90S KIDS COMMUNICATED WITH THEIR FRIENDS AFTER SCHOOL BEFORE EVERYONE HAD A CELL PHONE.
Oh lord, I have so many memories chatting on that thing, though I ended up switching to the MSN one when that came out.
BOOK THAT CONNECTED YOU WITH YOUR BEST FRIEND

My best friend and I LOVE Game of Thrones. Book, TV show, video game, all of it!
FURBY
CREEPY NEEDY ROBOTS YOU COULD TEACH TO TALK AND WERE PROBABLY DEMON POSSESSED. SOMEHOW THESE MADE A COMEBACK?
These things were satan. Randomly turning on in the middle of the night for no reason.
BOOK THAT SEEMED LIKE A GOOD IDEA BUT WAS ACTUALLY A MONSTER

I was so excited for this book until I got to the end. Oof, just oof. Series ruined.
N'SYNC
'90S QUINTESSENTIAL BOY BAND. YOU MAY HAVE HEARD OF JUSTIN TIMBERLAKE?
I was a huge Nsync fan. But I loved Lance Bass, not Justin.
A BOOK YOU HATED TO SAY BYE, BYE, BYE TO
I freaking love Sorcery of Thorns. I think I'm going to have to do a reread soon. I wish she would write a sequel
SLIMED!
GETTING GREEN SLIME THROWN ON YOU, COURTESY OF THE SHOW FIGURE IT OUT. ALSO APPARENTLY STILL A THING AT THE KID'S CHOICE AWARDS?
A BOOK EVERYONE LOVED BUT YOU HATED

That's a big hell no for me. What a bore fest.
OREGON TRAIL
'90S COMPUTER GAME YOU COULD USUALLY PLAY AT SCHOOL, WHICH WAS GREAT. IT TAUGHT US PEOPLE USED TO DIE A LOT OF GRUESOME, MESSY DEATHS.
A BOOK THAT MADE YOU WISH YOU DIED OF DYSENTERY

I don't get why you guys love this book so much. Daughter of Smoke and Bone was so hard to get through.
MIXTAPE/CD
BACK BEFORE EVERYONE HAD MUSIC ON THEIR PHONES (REMEMBER, WE DIDN'T HAVE CELL PHONES!) FOLKS WOULD RIP THEIR CDS AND MAKE MIXES FOR EACH OTHER.
3 BOOKS YOU RECOMMEND TO ANYONE, ANYWHERE, NO MATTER WHAT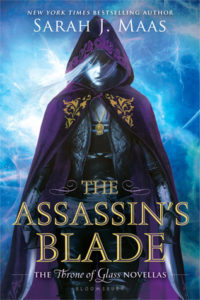 DIAL-UP INTERNET
YOU KNOW HOW IT'S ANNOYING WHEN YOU AREN'T ON LTE? IMAGINE WAITING 10 MINUTES FOR INTERNET TO START AND ANOTHER 20 MINUTES FOR GOOGLE TO LOAD!
I can hear the sound this thing made.
A BOOK THAT TOOK FOR FREAKING EVER TO READ

This book is written is a sort of southern dialect that made it difficult to read. I think I would have enjoyed it more if it hadn't.
KENAN THOMPSON
HE'S THAT GUY WHO'S BEEN ON SNL FOREVER. ALSO MIGHTY DUCKS. GOOD BURGER. KEENAN AND KEL. ALL THAT. EVERYTHING.
Awww baby Keenan!
THAT BOOK YOU SEE REFERENCED EVERYWHERE AND IS IN EVERYTHING, BUT THAT'S OKAY BECAUSE IT'S AWESOME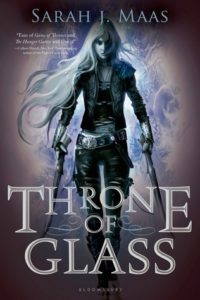 Come on, it's Throne of Glass. Of course it is.
THUMBS UP, SEVEN UP
A GAME WHERE MOST THE CLASS CLOSED THEIR EYES AND SEVEN PEOPLE TAPPED SOMEONE'S THUMB AND YOU HAD TO GUESS WHO DID IT WITHOUT PEEKING.
We used to call it Heads Up instead of Thumbs Up.
BOOK WHERE YOU PEEKED JUST REAL QUICK AT THE ENDING BECAUSE YOU DON'T LIKE GUESSING GAMES
I've honestly never done this. The journey is the whole point of reading for me.
DUNKAROOS
THESE WERE BASICALLY JUST TEDDY GRAHAMS DIPPED IN FROSTING, WHICH IS STILL A WONDERFUL SNACK IDEA.
YOUR IDEAL BOOKISH SNACK
I don't really eat while I read. Too dangerous for the books since I am a klutz.
COLLECTIONS OF SHORT STORIES THAT WOULD SCARE ANY SENSIBLE KID!  PLUS, THERE WERE ILLUSTRATIONS…
A BOOK THAT KEPT YOU UP ALL NIGHT
Okay my choice isn't because its scary but purely because I stayed up til 3 in the morning to finish it because once I started I couldn't stop. I literally read it in one sitting.

My review of Suicide Notes From Beautiful Girls is actually my most read post on this blog.
BILL NYE THE SCIENCE GUY
BASICALLY THE COOLEST THING YOU GOT TO DO IN SCIENCE CLASS WAS WATCH BILL NYE. HE HAS A NETFLIX SHOW AGAIN!
I freaking loved Bill.
A BOOK THAT TAUGHT YOU SOMETHING NEW

All of the Series of Unfortunate Events books. My vocabulary quadrupled by reading these book. Snicket's way of teaching new, strange, and rather large words was invaluable to me.
And that's the tag. Feel free to copy and use it on your own blogs or answer the questions down in my comment section.
From my shelf to yours,
Erin
Related Posts