Brand new book tag folks!
That's right, it's one of my own this time! Feel free to use it, just make sure you link back to me!
RULES:
This is a speed round tag. Post the first book you think of for each question. No cheating.
FAVORITE BOOK AS A CHILD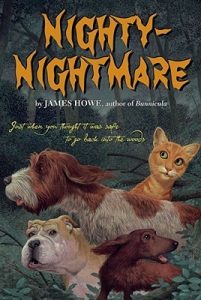 Of all the Bunnicula books, of which I love them all, NIGHTY NIGHTMARE was always my favorite. The bulk of the story is the telling of a maybe possible backstory for Bunnicula the rabbit. This story is told like a ghost story by Chester, so take the truth of it with a grain of salt.
FAVORITE BOOK AS AN ADULT
Right now it's the Blood and Ash Series, particularly CROWN OF GILDED BONES
FAVORITE BOOK ADAPTATION (TO FILM OR TV)

Lord of the Rings all day every day. Particularly the Extended cuts!
FAVORITE BOOK CHARACTER

Balthazar forever and always. He's purely the best character in the series.
THREE FAVORITE SERIES (COMPLETED)

FAVORITE SERIES (IN PROGRESS)
I'm honestly not sure if there's going to be more since I thought HAND IN THE WALL was supposed to be the last until they announced BOX IN THE WOODS.
FAVORITE AUTHOR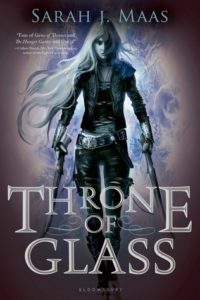 It's Maas. Let's just be honest.
FAVORITE PLACE TO READ
My bed. Overhead light off, reading light on.
HARDCOVER, PAPERBACK, AUDIOBOOK OR EBOOK?
Right now, audiobook. I haven't had much time to sit and read but I can listen to a book while I walk to and from work, while doing chores, or in the car.
FAVORITE BOOK BLOG OR BOOKTUBE CHANNEL
I always like Paper Fury's blog and I watched KATYTASTIC on youtube. I've gotten away from the whole booktube thing though.
FAVORITE BOOKISH EVENT
Greater Rochester Teen Book Festival. I can't wait to be able to go in person again. Ohioana is also pretty fun.
FAVORITE BOOK RELATED  SONG
Accio Deathly Hallows by Hank Green

FAVORITE SHIP
Nesta and Cassian. The sass. The intensity. I'm here for it.
PLACE YOU'D LIKE TO TRAVEL
Real place? Great Britain. Fictional? Atlantia.
FAVORITE WEAPON
Bow and Arrow. I'm pretty good at archery and even taught some at the summer camp where I worked.

FAVORITE FICTIONAL CITY
Crescent City. I would love to meet the little messenger otters.
FAVORITE BOOKISH THING YOU OWN
My Hunt/Bryce/ Lehabah Print.
That's it!
Hope you like the tag!
From my shelf to yours,
Erin
Related Posts