Amy's Tea Book Tag was created by Amy, a booktuber at From the Dusty Bookshelf.
I love tea so much. I probably drink unhealthy amounts of the stuff. So this tag is absolutely perfect. Let's do it!
DOUBLE BERGAMOT EARL GREY: A ROBUST, DEEP, INTELLECTUAL, AND FLAVOURFUL BOOK
You want robust? Tolkien has your back! Because it's a story written purely as a setting for some of his own created languages JRR Tolkien has a tendency to waffle and take tangents. But the stories are many layered and full of wonderful cultures and characters. Definitely flavorful, if a bit dense.
TIM HORTON'S STEEPED: A BOOK YOU READ ON THE GO THAT YOU COME BACK TO AGAIN AND AGAIN
You call that tea? Okay.

I love the Eragon books. I've read them over and over since I was a kid. I believe it may be time for another reread.
MEYER LEMON: A TANGY, FAST-PACED READ; GONE BEFORE YOU'VE FULLY SAVOURED THE FLAVOUR
The BLOOD AND ASH series. Man, I cannot wait for the prequel and the next book in the series. Those things were so fast, so intense, it left me craving more.
MING: LATE NIGHT READ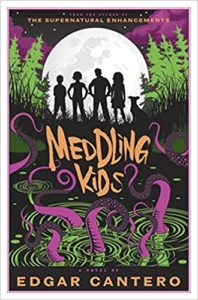 Scooby Doo meets Lovecraft equals an awesome, creepy, late night read. Perfect for Halloween, or fall in general. I love a creepy book right before bed.
LADY GREY: A SMOOTH, SUBTLE, CLASSIC BOOK; PERFECT FOR A SERENE WINTER MORNING

If you love Broadway then Doon will scratch your itch. Based on the musical Brigadoon, DOON features a beautiful setting and compelling story.
ORANGE PEKOE: A POPULAR NOVEL THAT EVERYONE'S READ
I don't think anything is more synonymous with YA than TFIOS.
ENGLISH BREAKFAST: A BRITISH CLASSIC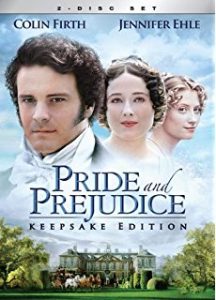 I love the miniseries but I love the book even more. P&P all day, all night.
CANADIAN BREAKFAST: A TITLE THAT TASTES A LITTLE LIKE ENGLISH BREAKFAST BUT READS LIKE THE NEW WORLD (AN EARLY CANADIAN OR AMERICAN WORK)

I love Poe. And even more than that I love these short stories based on Poe. Both are great. YAY POE!
GREEN: A HEALTHY BOOK THAT FEEDS YOUR MIND

part history, part steampunk fantasy, this series just feeds every part of me.
ICED TEA: A SWEET SUMMER TREAT, BREWED FOR THE LAZY BRIEF DAYS OF SUMMER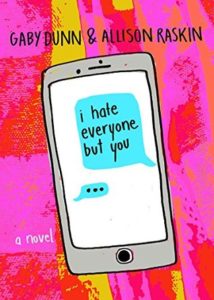 This duo is exactly what I want in the summer time. These or a juicy mystery.
And that's the tag! Hope you all enjoyed it. Feel free to do it yourself.
From my shelf to yours,
Erin
Related Posts