This is the APPLE BOOK TAG! Yeah, weird, I know. But It seemed like fun. I got this one off youtube, link below.
Anyways, I'm hungry so let's talk apples and books!
GRANNY SMITH: AN OVERBEARINGLY SWEET BOOK OR CHARACTER
Dimity or Agatha. I can't decide which I want to say. They're pretty sweet and innocent for the most part, enough to be scandalized at just about everything Sophronia does.
FUJI: A BOOK ABOUT A MOUNTAIN
No spoilers because this is a sort of companion/sequel to THE FORGETTING but yeah, there's a mountain.
RED DELICIOUS: A BOOK THAT WOULD BE PERFECT IF IT WAS ONLY JUDGED BY ITS COVER

This series. I love the covers but the stories are meh.
GOLDEN YELLOW: A BOOK WITH YELLOW ON THE COVER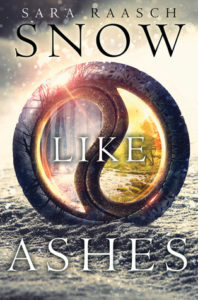 I LOVE LOVE LOVE this trilogy. So freaking cool.
MCINTOSH: A WRITER THAT HAS INFLUENCED OR WOULD INFLUENCE YOUR WRITING
Jody Casella. Every time I see her she asks how my book is going. She's so encouraging and wonderful. If you're reading this I LOVE YOU JODY!
HONEYCRISP: A BOOK YOU HAVE READ THAT IS IN GREAT DEMAND
With another set of new covers and the newest book having just came out I see people looking for these all the time. especially the special edition covers. Personally I'm happy with my original set. I definitely need to reread the Graceling Realm books.
BALDWIN: A WRITER YOU FEEL NEEDS RECOGNITION

Natalie D Richards. Her thrillers are fabulous and she's one of the best people I know in the writing world. She has a decent number of book so there's lot's to choose from.
EMPIRE: A BOOK ABOUT OR SET IN NEW YORK

The Shadowhunter books. At least the City of Bones series.
GALA: A BOOK THAT FITS UNDER MANY GENRES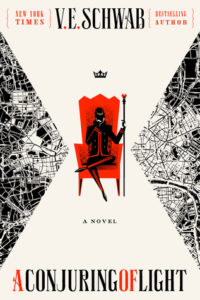 Adult. Fantasy. Sci Fi. Pirates. Magic. The SHADES OF MAGIC BOOKS cover a lot of ground.
AMBROSIA: A LONG BOOK THAT WAS EASY TO FOLLOW
Anything Rick Riordan. They may be chunky but they're always pretty easy to follow.
JAZZ: A BOOK WRITTEN IN OR AFTER 2010 THAT DEMONSTRATES FRESHNESS AND ORIGINALITY

I don't know when books have come out but I'm pretty sure this baby fits the bill. I love Lackey and her HUNTER series is a decent change of pace for her.
MUTSU: A BIG BOOK THAT YOU INDULGED

You could probably hurt someone with any of the last 3 Eragon books but INHERITANCE was a monster. I loved every second.
WHAT IS YOUR FAVORITE APPLE?
I'm a granny smith girl myself.
APPLE TREE: WHO DO YOU TAG?
Anyone who feels hungry reading this post.
That's all folks! There's plenty more tags coming so stay tuned.
From my shelf to yours,
Erin
Related Posts