As I've been having a ton of problems with my camera (which is on reason I have been lax on the monthly hauls) I decided to just give you a quick run down of what I got last month the old fashioned way. So let us begin!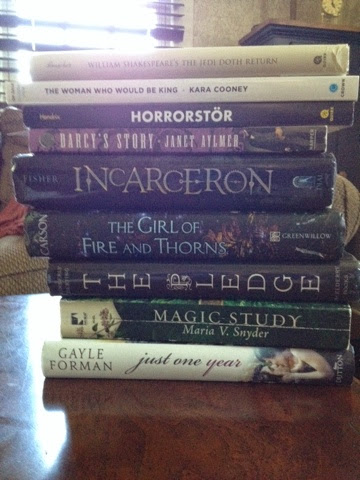 William Shakespeare's The Jedi Doth Return by Ian Doescher (Sent by the ever wonderful Quirk Books)
The Woman Who Would be King by Kara Cooney (sent by Crown)
Horrorstor by Grady Hendrix (also from Quirk Books)
Darcy's Story by Jane Aylmer (bought used, an excellent addition to by Jane Austen retelling collection).
Incarceron by Catherine Fisher (the first book in a dualogy that I love for its uniqueness)
The Girl of Fire and Thorns by Rae Carson (book one of 3)
The Pledge by Kimberley Derting (also book one of 3, I read this book two summers ago and loved it).
Magic Study by Maria V. Snyder (used, book two of 3).
Just One Year

by Gayle Forman (sequel to

Just One Day

)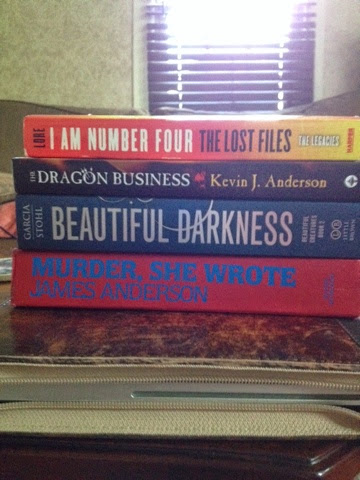 I Am Number Four The Lost Files: The Legacies by Pitacus Lore
The Dragon Business by Kevin J. Anderson
Beautiful Darkness by Kami Garcia and Margaret Stohl (book two of 4).
Murder, She Wrote by James Anderson (a 3 book bind-up)
So that's all for last month, I've already picked up some books for June to show at the end of the month.
Related Posts