Torchwood: Everyone Says Hello
by
Dan Abnett
,
Burn Gorman
Published by
BBC Audiobooks Ltd
on February 4th 2008
Goodreads
Outside the government, beyond the police, fighting for the future on behalf of the human race. The 21st century is when everything changes and Torchwood is ready. Led by the mysterious and enigmatic Captain Jack Harkness, Torchwood delves into the unknown and fights the impossible...
Across Cardiff, ordinary people are behaving in odd ways: saying hello to complete strangers, and going out of their way to greet one another.Torchwood discovers that an alien communications field is gathering strength in the area. The team must find the device responsible and shut it off - before civil unrest engulfs the whole city.
Burn Gorman, who plays Owen in the hit BBC TV series created by Russell T Davies, reads this exclusive audio story by Dan Abnett.
Read by Burn Gorman

BURN GORMAN! *dances*
Yes, Burn is reading this audio exclusive. Don't know who he is? Actually, I bet you do. Other than playing Dr. Owen Harper on Torchwood he's also Adam in Forever and Night's Watch traitor Karl Tanner. He also played Hindley in the Masterpiece Theater mini series of Wuthering Heights and William Guppy in the Bleak House miniseries from the BBC. Yeah, I kind of love him.
Burn is an excellent narrator, which is good because this is one of the weirder Torchwood stories. This is one of those stories that if it's not read and told well, it won't work. But Burn does a great job so it doesn't flop, it actually earned itself a 4 nut rating!
Like I said, this is a weird story and I don't know what else to call it. Quirky? Strange? Yes, yes to both. This story is from Owen's POV (hence having Burn read the story) and there aren't a whole lot of those. The story itself is actually pretty well condensed into the title: Everyone Says Hello. And's what happens. EVERYONE says hello. EVERYONE starts talking to random people. Obsessively. Compulsively. Weird.
This is an episode I actually see as more of a Doctor Who episode than a Torchwood one. But it doesn't suffer from not being a Who episode, it just seems like something they would do rather than the darker, grittier stuff you see on Torchwood.
What do you think of audio exclusives (books only released in audio format)? Share in the comments.
From my shelf to yours,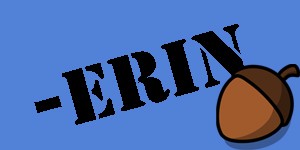 Related Posts