Torchwood: Ghost Train
by
James Goss
,
Kai Owen
Published by
BBC Audiobooks
on March 3rd 2011
Goodreads
It's not easy being Rhys Williams. You're married to the sexiest woman in Torchwood. She saves the world for a living, you move lorries round in a timely fashion. Suddenly, you've got a mystery of your own. Oh, it starts off being about missing fridges. But it leads to a midnight train pulling into an abandoned platform at Cardiff Station. What is the mysterious cargo that Rhys is unloading from the train? Where's it going? And what can be behind it? Rhys Williams is going to get to the bottom of it. All by himself, thank you very much. Soon Captain Jack is missing, his wife's dead, and it's up to Rhys to try and put everything right. And find those fridges... Written specially for audio by James Goss, Ghost Train is set before the 'Children of Earth' TV story and features Captain Jack Harkness, Gwen Cooper and Ianto Jones, as played by John Barrowman, Eve Myles and Gareth David-Lloyd in the hit series from BBC Television. It is read by Kai Owen, who plays Rhys.
2 CDs. 2 hrs 18 mins.
Read by Kai Owen

This is probably one of my favorite audio exclusives from the Torchwood series. And let me tell you why:
It's read by Kai Owen.
Kai Owen's American accent for Jack makes me giggle.
Kai Owen's voice is beautiful.
Rhys and Ianto are super bro-y in this story.
I think it might be the ONLY Torchwood story in which Rhys and Ianto have significant time together.
Rhys is a sass factory.
LOTS OF IANTO!
So basically it has a lot to do with Kai Owen and Ianto.
But there is one other really big reason. This is one of the best written Torchwood stories of all time. And that includes the show itself.
Ok, sure, Torchwood tends to be a little hokey so it's not hard for this to be the best written episode. To that I say YOU DON'T UNDERSTAND and heeeeey, I like Torchwood. Leave my show alone. Because it's part of the Whoniverse (Doctor Who Universe) hokey is kind of par for the course. But you combine a hokey but well written story with a spectacular narrator in Kai Owen you get something really special.
This is also one of the funnier stories in the Torchwood series. After all, you have a well established sass factory in Ianto and you find out that Rhys has quite a good sense of humor himself. I like the British style of humor. I think it's much funnier than what passes for humor many times here in America. So maybe this one was just made for me, sassy and dry just te way I like it.
*shrug*
Still, if you only listen to one audio exclusive, make it this one (though if we're talking radio plays totally go with House of the Dead).
Torchwood yes or Torchwood no? Share in the comments.
From my shelf to yours,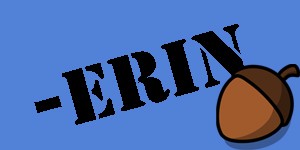 Related Posts