These Vicious Masks (These Vicious Masks, #1)
by
Tarun Shanker
,
Kelly Zekas
Published by
Swoon Reads
on February 9th 2016
Pages:
320
Goodreads
Jane Austen meets X-­Men in this gripping and adventure-­filled paranormal romance set in Victorian London.
England, 1882. Evelyn is bored with society and its expectations. So when her beloved sister, Rose, mysteriously vanishes, she ignores her parents and travels to London to find her, accompanied by the dashing Mr. Kent. But they're not the only ones looking for Rose. The reclusive, young gentleman Sebastian Braddock is also searching for her, claiming that both sisters have special healing powers. Evelyn is convinced that Sebastian must be mad, until she discovers that his strange tales of extraordinary people are true—and that her sister is in graver danger than she feared.

4 Nuts
Ok, color me impressed.
I haven't had good luck with Swoon Reads titles. I've found the ones I've gotten my hands on kind of dull and lackluster. But finally I've found one I liked. A lot.
General
It's been a while since I read a really solid historical fantasy so when I heard Jane Austen meets X MEN you know I was gonna go for it. And it does read a bit like an Austen story, particularly the men and the wit. So if you're a fan of Austenian love interests and her cutting wit then this book is certainly right up your alley. Also, this book boasts a pretty great cover and I wish the Swoon Reads ARCs would show them full size.
Characters
This book has not one, but several likable female characters. I love a book with multiple females that I don't want to punch for a whole book. Scream at for being stupid, sure, but not hate. And yes, there are a lot of "scream at the main character for doing something dumb" kind of moments. But I think that's a bit par for the course with these types of books.
And yes, there is a sort of love triangle. And yes, it is pretty annoying. But it's not heavily emphasized and it doesn't last all that long so I don't actually feel like throwing the book against a wall the whole time. Also, both male characters are interesting with good stories, though I feel like there might need to be a bit more from Kent. He can run a little bland at times. Of the two, Kent is the one who really feels like someone straight out of an Austen novel. Complete with the swoony exterior.
World
The world building in this book is fantastic. It really melds the Austen-like style with the paranormal elements without seeming like it's trying too hard. Looking at you, Pride and Prejudice and Zombies. It's one that I could read a million stories in and be completely content, never getting bored. Similar to how I feel about the worlds of Tolkien, Throne of Glass, and the Shadowhunters.
This is a great book, and while maybe not one of the best books of the year so far I would say it's a pretty damn good one. Certainly worth buying and having on your shelves to read and reread.
Do you like historical fantasy? Share some of your favorites in the comments.
From my shelf to yours,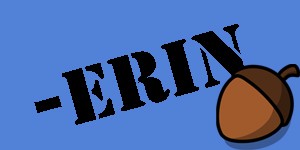 Related Posts