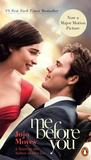 Me Before You
by
Jojo Moyes
Published by
Penguin Books
on April 26th 2016
Pages:
409
Goodreads
The New York Times bestseller, soon to be a major motion picture; US release on June 3, 2016.
They had nothing in common until love gave them everything to lose . . .
Louisa Clark is an ordinary girl living an exceedingly ordinary life—steady boyfriend, close family—who has barely been farther afield than their tiny village. She takes a badly needed job working for ex–Master of the Universe Will Traynor, who is wheelchair bound after an accident. Will has always lived a huge life—big deals, extreme sports, worldwide travel—and now he's pretty sure he cannot live the way he is.
Will is acerbic, moody, bossy—but Lou refuses to treat him with kid gloves, and soon his happiness means more to her than she expected. When she learns that Will has shocking plans of his own, she sets out to show him that life is still worth living.
A Love Story for this generation, Me Before You brings to life two people who couldn't have less in common—a heartbreakingly romantic novel that asks, What do you do when making the person you love happy also means breaking your own heart?
From the Trade Paperback edition.

4 Nuts
So I'm going to be honest, this book wasn't even on my radar until the movie trailer was released. I don't read much contemporary style fiction and I read even less of it in the adult sphere of fiction. But the trailer, oh that trailer, it made it very difficult to resist this book. To be fair, I like darker stories that deal with mortality and angst so I suppose this one was right up my alley as far as non-fantasy/sci-fi goes.
I put it off a little longer, mostly because I was determined to find it used so I didn't have to pay much. While I found the sequel that way I failed to find this one. So the movie came out and I got fed up, using our new Prime membership to order a cheap movie paperback from Amazon. $6 for new with Finnick Odair's face on it? Why not?
So the book came and I set aside my 5 other books to read it so I could go see the movie. I refuse to see movies before I read the book counterparts unless I am sure that I'll have no interest in the book. I finished the book in less than 2 days. I read it on my walk to work, I read it when I got home, I couldn't stop reading it. I just couldn't put it down.
Moyes' writing was addictive, completely and utterly grabbing onto me and refusing to let go. I didn't want to finish it, I NEEDED to. I was transfixed by the snarky and sarcastic Will who was determined to keep everyone at arm's length, the colorful Lousia with her strange clothes, and the delightful "Britishness" of the setting (I have a slight obsession with all things UK). I can't say I cared for Will's mother that much, and I especially despised Louisa's boyfriend Patrick from the beginning, but for the most part I really liked all of the different characters Moyes created to surround her mains with. Particularly Nathan, I loved Nathan.
If you've been living under a rock you may not understand how sad of a story this is. If you haven't I congratulate you because it's pretty hard not to get spoiled for the ending, especially considering the title of the sequel. The topic has been debated inwards and outwards whether or not it's problematic what happens. I've heard every argument, both from the disabled and able-bodied folk who have read it. I'm not going to get into all of that. I can't, that would be a whole 'nother post worth of opinions. But I can say that I really liked the book for myself.
I really felt I understood Will and his decisions. I felt a great kinship with Lousia and the things she went through with her family. It just resonated with me personally. Is it what I usually read? No way. Will I find another book that feels this way in this genre? Probably not. The ending made be cry, but I didn't sob. I was both sad and content at the same time, kind of a hard mix to recreate I think. I'm not even sure if the sequel can live up to it but I guess we'll have to see.
Now to see the film.
From my shelf to yours,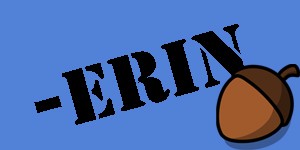 Related Posts