A Study in Charlotte (Charlotte Holmes, #1)
by
Brittany Cavallaro
Published by
Katherine Tegen Books
on March 1st 2016
Pages:
336
Goodreads
The last thing Jamie Watson wants is a rugby scholarship to Sherringford, a Connecticut prep school just an hour away from his estranged father. But that's not the only complication: Sherringford is also home to Charlotte Holmes, the famous detective's great-great-great-granddaughter, who has inherited not only Sherlock's genius but also his volatile temperament. From everything Jamie has heard about Charlotte, it seems safer to admire her from afar.
From the moment they meet, there's a tense energy between them, and they seem more destined to be rivals than anything else. But when a Sherringford student dies under suspicious circumstances, ripped straight from the most terrifying of the Sherlock Holmes stories, Jamie can no longer afford to keep his distance. Jamie and Charlotte are being framed for murder, and only Charlotte can clear their names. But danger is mounting and nowhere is safe—and the only people they can trust are each other.
A Study in Charlotte is the first in a trilogy.

5 Nuts
Yes that is a 5 nut rating. No I'm not exaggerating.
I'm a bit obsessed with anything Sherlock related and this book is not an exception. Now, A Study in Charlotte is NOT a retelling. I cannot stress that enough. It's not a genderbend, these characters are the descendants of Watson and Holmes, not the people themselves. But let me tell you the characters are so beautifully written that they may give their ancestors a run for their money in my heart.
So we have Charlotte Holmes and James Watson. Like his ancestor before him, Watson is a writer. He also has a bit of a temper. Obviously that runs in the family as well. Charlotte also has quite a bit of her own ancestor in her: clever, a little unfeeling, unfamiliar with social niceties. What I like the most is that these characters are a nice balance between being like Watson and Holmes but also being themselves. They also don't spend forever and a half rebelling against those labels. They're fine with it.
Then you've got Milo, Charlotte's brother and a Mycroft if I ever saw one. Seriously, it's not even trying to be subtle. Strangely, Mycroft is never mentioned which is sad because I always liked him. Finally there are the Moriartys, still up to no good as usual. Well, most of them. Why doesn't someone just put a permanent watch on this family? Seriously. Art thieves and worse, can you really trust a Moriarty? I don't think so.
The plot is pretty straightforward. Someone is using the Sherlock Holmes stories to frame Charlotte and James for murder. I think you can guess who solves that particular mystery. The plot is extremely engrossing, this is a book I had a hard time putting down. You just have to know what happens net and the stakes are high. The wit had me actually laughing out loud, and then I had to explain to my fiancee why I just shouted "HA! YES!"  at my book as I was reading.
So let me tell you: if you like books set in boarding schools, addicting mysteries, or anything relating to Sherlock Holmes this book is for you.  I like all three so it was a perfect mix and one I'd like to see repeated. Maybe in a series of these? Please book gods?
Many thanks to Dahlia Adler for the ARC, you were right it was amazing!
What are your thoughts on this or other Sherlock related books? Share in the comments.
From my shelf to yours.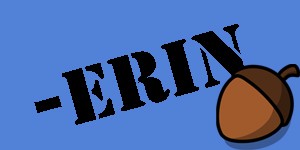 Related Posts