I Was Here
by
Gayle Forman
Published by
Viking Juvenile
on January 27th 2015
Pages:
270
Goodreads
Cody and Meg were inseparable.Two peas in a pod.Until . . . they weren't anymore. When her best friend Meg drinks a bottle of industrial-strength cleaner alone in a motel room, Cody is understandably shocked and devastated. She and Meg shared everything—so how was there no warning? But when Cody travels to Meg's college town to pack up the belongings left behind, she discovers that there's a lot that Meg never told her. About her old roommates, the sort of people Cody never would have met in her dead-end small town in Washington. About Ben McAllister, the boy with a guitar and a sneer, who broke Meg's heart. And about an encrypted computer file that Cody can't open—until she does, and suddenly everything Cody thought she knew about her best friend's death gets thrown into question. I Was Here is Gayle Forman at her finest, a taut, emotional, and ultimately redemptive story about redefining the meaning of family and finding a way to move forward even in the face of unspeakable loss.

Trigger Warnings! Suicide.
Ok where do I start? Once again we have a book from my dark side of the contemporary collection. Once again the topic of suicide is on the table, therefore trigger warnings to apply.
So I read this one right after My Heart and Other Black Holes and I couldn't help but wonder about these pro-suicide chat rooms that are featured in both books. So I did a little bit or research like the writer that I am. Let me tell you, these things ARE NOT easy to find. You can't go google search and find a link just like that. These places are hidden. Often someone has to give you a link for you to find one or the chat is embedded within another chat room when the mods are gone. They are subtle and they don't stay up long. They self destruct, as most of the members are helping each other complete. And then that site is gone until another springs up.
What I didn't find were cases like this one, where a guy seems to prey on people who feel this way and are thinking of doing something. I'm not saying that it hasn't happened, only that these boards and chats don't lend themselves to that kind of predator. They disappear and a whole new group is formed. I can't imagine it would be so easy for someone to follow from one to the next, or even that the group would remain active long enough for Cody to stalk it.
Despite that small point, this is a pretty powerful book. Cody's best friend completes suicide by poison and she must bring the man she feels is responsible to justice. In that way it follows a sort of mystery/thriller path, and in the process Cody learns things about her best friend that she never knew. An that's the thing, everyone has secrets, even from their best friends. Trust me on that one.  I think the most heart wrenching parts of this story are the bits with Meg's parents and her little brother. There's so much emotion, intense raw emotion, that it's hard not to imagine being in their shoes.
What I didn't care for was the romance. The book starts off kind of slow, almost crawling in fact. I actually had to skip a few pages because I was quickly losing focus and any interest. Then you meet the love interest, and I honestly don't care three straws about the guy. To me, he's practically a blank slate for you to enter in your own mental boyfriend. That's not what I look for in a book boyfriend. The fact that I can't even remember his name as I sit here says a lot. He's just meh.
Cody is a great character to follow. Her determination and resolve is admirable but se has the same fears and worries that a lot of us do/did after graduation. Money, being apart from friends, resenting the distance, parental issues. I think she's an extremely relatable character. And I can't say I wouldn't have done exactly what she did if I were in her shoes.
I certainly had some issues with this book, and I was really creeped out to find out the things I did about these suicide boards and chat rooms, but I was a good read. Would I read it again in a hurry? Eh, probably not. I'm not even sure if I'll be keeping it, but it didn't suck and the ending was brilliantly done. Give it a read if you're a Gayle Forman fan!
What did you think about I Was Here? Share in the comments.
From my shelf to yours,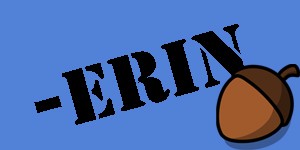 Related Posts