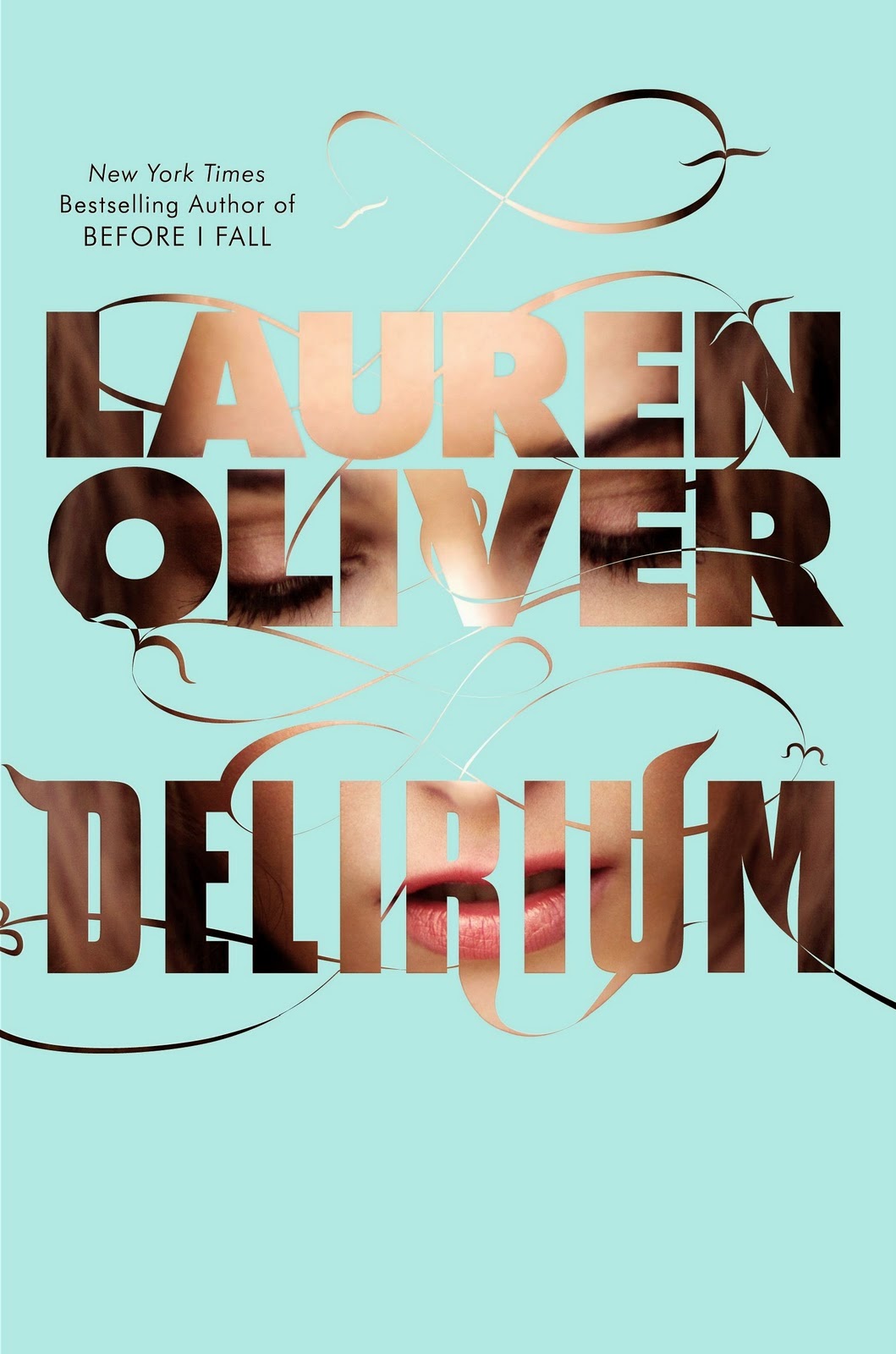 Delirium (Delirium #1) by Lauren Oliver


Release Date: February 3, 2011
Publisher: HarperTeen
441 Pages
Received: Bought used
Format: Original Hardcover


Rating: 
Description: Before scientists found the cure, people thought love was a good thing.
They didn't understand that once love — the deliria — blooms in your blood, there is no escaping its hold. Things are different now. Scientists are able to eradicate love, and the government demands that all citizens receive the cure upon turning eighteen. Lena Holoway has always looked forward to the day when she'll be cured. A life without love is a life without pain: safe, measured, predictable, and happy.
But with ninety-five days left until her treatment, Lena does the unthinkable: She falls in love.
Review: Since I started getting really invested in reading YA I'd been hearing about this series. People either love it or hate it and these mixed reviews made me very wary of it. Finally, after owning a copy of the first book for almost a year, I decided to just jump into it.
For the first half of the book it felt like any other generic dystopian that I read. That's not to say that I didn't like it, I just felt like it wasn't very original. Or particularly urgent. The first half came off a bit slow, as if we were just strolling through this world without any sort of urgency. Then I got to the second half.
The second half was almost like a whole different book. Now there was something to be concerned about, something to really care for. It seems to click in Lena's mind, as well as our own, that there is actually something to lose here. While I don't think it should have taken so long for this realization to happen, I liked that there was finally something to really sink my teeth into.
I really like Lena as a character. She starts out like the rest of them, following blindly. We follow her as she slowly wakes up (and I mean slooooowly) and she become a more fully fledged person. I like characters that start from the bottom this way, people who need to grow to become awesome. What her character goes through near the end… well let's just say that if you tried to interrupt me as I got near the end of this book I might have tried to strangle you.
High functioning sociopath…with your number
Ahem, yes. Anyway, I was hooked. On a side note, I had thought I had the second book on my nook but it turns out I had the third instead. So I went all the way to the bookstore for a copy of Pandemonium to find out what was going to happen.
So I enjoyed the book, though I wish the first half had a bit more urgency to it.
What did you think of Delirium? Let's talk about it in the comments.
Keep Reading!
Related Posts