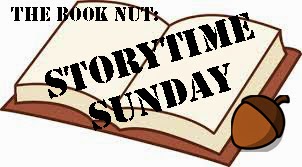 Storytime Sunday is a weekly meme hosted here at The Book Nut in which I post stories that myself and others have written. Some are just writing practice, others are more polished. I'm now opening this up to you, my readers. If you have any short stories that you would like posted on Storytime Sunday, you can email me at booklovernut@gmail.com.
Today's short story is what my writing professor would call and "Short Short" Story.


Perfect by Laura  


     Francesca Antoinette Parker led a charmed life. She had a personal shopper,days at the spa, closets full of designer clothes, and she was only five years old. Franna to most, but always Francesca Antoinette around her mother, she was a pageant girl, and her days and nights were spent on perfection.
     One night, after Francesca had done particularly badly on her routine for her next pageant, Mrs. Parker stormed off to the garden. She spotted a shooting star, and even though she believed girls had to make their own luck, she made a wish. All she hoped and dreamed was for Francesca to be Perfect. 
     Nothing less was acceptable.
     She went inside feeling foolish, and decided to apologize to her daughter. After all, the girl was only five. Mrs. Parker found Francesca already in bed, sleeping soundly.
     Mrs. Parker brushed the hair out of Francesca's eyes and stroked her cheek.
At the feel of cold porcelain, Mrs. Parker let out a bloodcurdling scream that woke everyone in the house… except Francesca.
Related Posts