The Unbecoming of Mara Dyer (Mara Dyer, #1)
by
Michelle Hodkin
Published by
Simon & Schuster Books for Young Readers
on October 23rd 2012
Pages:
452
Format:
Paperback
Goodreads
Mara Dyer doesn't think life can get any stranger than waking up in a hospital with no memory of how she got there.It can.
She believes there must be more to the accident she can't remember that killed her friends and left her mysteriously unharmed.There is.
She doesn't believe that after everything she's been through, she can fall in love.She's wrong.

You know, this book really surprised me. I wasn't vey interested in reading it, even after my favorite bloggers and booktubers sang its praises. Everyone talks about how good The Unbecoming of Mara Dyer is but I never really understood why. It just seemed like it would be mushy and romance obsessed to the point where I would get annoyed. This sometimes happens when I read romance heavy paranormals. The romance overshadows the interesting paranormal elements of the plot and I get frustrated.
But this is why you shouldn't judge a book by its cover because boy, I was wrong about this one. I don't mean to say that this book is not romance heavy, because it definitely is, but that part of the storyline doesn't interfere with the paranormal plotlines like I expected. In fact, it enhances it, just like a well crafted story should. Each piece lends itself to another.
I really enjoy Mara as a character. I am very picky about my female characters. A lot of time they either get on my nerves or I like them because they're complete and total bad asses. In this case, Mara isn't a bad ass, but she's not helpless and annoying either. Mara spends most of the first book confused and scared, but not really whimpering in a corner. She's determined to understand what's happening, determined to understand herself. I like that about her.
As far as the romantic interest goes, he's fine. I wouldn't say that he's amazing, he doesn't quite make the book boyfriend list. But he's certainly not awful. He's got a decent backstory, and even though his devotion to Mara is pretty fast and intense I don't find him creepy. I'm glad Hodkin knew where to draw the line in order to avoid going into Edward Cullen territory.
So I have to admit that I was impressed with this book and had to immediately get my hands on book two. Surprise! I already had it. No idea when or why. Still, it meant a mini marathon was in order, which is my favorite way to read a series after all.
What did you guys think of The Unbecoming of Mara Dyer? I know its a book and a series of mixed opinions. Share your thoughts in the comments.
Keep Reading!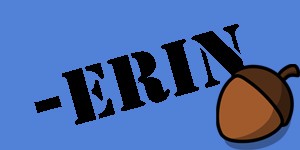 Related Posts