The Evolution of Mara Dyer (Mara Dyer, #2)
by
Michelle Hodkin
Published by
Simon & Schuster Books for Young Readers
on October 23rd 2012
Pages:
528
Goodreads
The truth about Mara Dyer's dangerous and mysterious abilities continues to unravel in the New York Times bestselling sequel to the thrilling The Unbecoming of Mara Dyer. Mara Dyer once believed she could run from her past.She can't. She used to think her problems were all in her head. They aren't. She couldn't imagine that after everything she's been through, the boy she loves would still be keeping secrets. She's wrong. In this gripping sequel to The Unbecoming of Mara Dyer, the truth evolves and choices prove deadly. What will become of Mara Dyer next?

Why did I ever wait to read this series? With each book I read in this series I fall deeper in love with its characters.  That's pretty funny considering this book was once on my "probably-never-going-to-read" list. Yes, I came very close to missing out on the conundrum that is Mara Dyer. And now I am two books in and salivation for more because of the Evolution of Mara Dyer.
Book two is were we start to get a few of our questions answered, and I really mean a few. In fact, while the book is taking its good old time answering my questions it's also busy spewing out about 25 others at me that I need answered. I can now see why everyone was so obsessed with these books, they had to know the answers just as I do now! It's a pretty good hook.
Mara is as an engaging character as ever. She balances her fear (a very important piece to her character) with her own sort of strength. I said it before in the review of the first book in this series, I like that Mara isn't a damsel. Scared, yes. A victim, yes. But never powerless, never useless, never waiting for her knight in shining armor's rescue.
Noah, on the other hand, was not super interesting to me in the first book. He was fine, your generic guy that you need for a story like this, but just "fine". Here in book two I feel like he actually has a bit more character. He is fleshed out enough to actually make me give a crap about him. Yay, progress. Sure, he's no book boyfriend yet, but now I can see the potential that I didn't get in him in book one. He isn't quite so boring, and certainly not as generic.
As for our villain, well I can't give it all away now can I? Suffice to say that this series has an excellent villain, possibly one of the best villainous characters in YA right now. That's quite a compliment considering how much I love my villains and hold them close to my slightly blackened heart. Hey, the good guys don't have all the fun you know! Now this book's villain has some fun, and it's pretty messed up.
I still think that the Unbecoming is slightly better than The Evolution of Mara Dyer. That's mostly due to small details rather than the big ones. In this book we're starting to understand a bit more. Unbecoming is more mysterious, and quite a bit more fun.
More and more I'm worried about book three. The more I started to love book 2, the more I started to get nervous. Book three had a lot of people pissed off, while others just thought it was ok. Thankfully there are still people out there who loved it and I can only hope that I will be one of them. Please, Mara Dyer, don't let me down!
What did you think of The Evolution of Mara Dyer? Agree or Disagree? Discuss in the comments!
From my shelf to yours,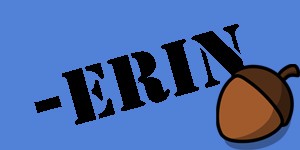 Related Posts