The Siren
by
Kiera Cass
Published by
HarperTeen
on January 26th 2016
Pages:
336
Goodreads
From Kiera Cass, #1 New York Times bestselling author of the Selection series, comes a sweeping stand-alone fantasy romance.
A girl with a secret.The boy of her dreams.An Ocean between them.
Years ago, Kahlen was rescued from drowning by the Ocean. To repay her debt, she has served as a Siren ever since, using her voice to lure countless strangers to their deaths. Though a single word from Kahlen can kill, she can't resist spending her days on land, watching ordinary people and longing for the day when she will be able to speak and laugh and live freely among them again.
Kahlen is resigned to finishing her sentence in solitude...until she meets Akinli. Handsome, caring, and kind, Akinli is everything Kahlen ever dreamed of.
Falling in love with a human breaks the Ocean's rules. But for the first time in a lifetime of following the rules, Kahlen is determined to follow her heart.

Kiera's books and I have a bit of a rocky relationship. I've never read an author that I found to be both so consistent and inconsistent at the same time. Here, let me explain.
When I read the Selection, I really enjoyed myself. Was it great? No. But it was fun, really fun. And addicting in the way that only reality TV can be.When the Elite came around I absolutely HATED it. Not in the one star "this person didn't even try" way but in the "these characters make me homicidal" kind of way. These being the same characters I enjoyed in book one (for the most part). Then The One happened, and It was…fine I guess. I dunno, it was very meh for me. Not bad like book two, not fun like book one, just meh. All of these books still had that addictiveness though, and that's where she remained consistent. So then The Heir came out and I had to give it a go. Color me pleasantly surprised, I thought it was freaking awesome. I mean book one was fun but this book was actually good. Not just good but great! And so continued this mixed up relationship with Kiera's books.
Now it comes to Kiera Cass' latest, The Siren. A book that has absolutely nothing to do with The Selection series to tide us over between now and the release of The Crown. I was lucky enough to win an advanced copy and it won the poll for the book I should read next. I sat down apprehensively, not knowing what to expect. Between my up and down opinions of Kiera's books and my awful experience with Siren and Mermaid type books in the past (looking at you, Of Poseidon) I was worried that it would suck hard.
It seems like Kiera Cass is bound and determined to upset my opinions wherever I go because this book was phenomenal. No, really. It was on a new level for Kiera, I think the word I used on Twitter was "glorious". Yeah, I know, I'm shocked too. I'm the type of reader who doesn't cry easily. Get choked up? Sure. A little teary? Maybe. Exaggerating that I was "sobbing"? Once in a while. But actually crying, genuinely touched or devastated for a character? Almost never. Well guess what?



I don't know how to feel about that. There were parts of The Siren where I literally felt moved. I was so with the main character and what she was feeling I didn't even notice I was trying until I was nearly ugly crying. If there's one thing Kiera can write when it comes to this book, it's love.
Kiera shows so many different kinds of love in this book. Whether is the love of mother and daughter, the love of The Ocean and her Sirens, or the romantic love of the main character and her beau. I don't usually do the mushy thing. Romance in books usually doesn't get me. Sure, I have a book boyfriends list but those are guys I want, not ones I care about their relationship in the actual book. Once in a while I'll ship something, but it's never because the ship is "beautiful" or because of some other gushy reason. Until now. Until Kahlen and Akinli. They are a couple that's purely perfect for each other. Not once did I find myself rolling my eyes like I've done with LITERALLY EVER OTHER LITERARY COUPLE EVER. Except Lizzy and Darcy. And maybe Marianne and Colonel Brandon. Wow, these guys made it to Jane Austen couple levels. I don't know, I feel a connection with them as a couple that I don't usually get from any other. It's completely un-shallow. The author doesn't go on forever about his looks, its purely about personality and connection. Love, not lust. It's incredibly refreshing for me.
Which brings me to The Ocean herself. One of the things I loved most in this book was The Ocean and her mythology. Cass took the Sirens and reworked them so that they actually have both humanity and a bit of mystery. A lot of their mystery comes from their relationship with The Ocean as an actual being. I don't want to get too deep into this bit, it's one of those things that is much better when you read it, but the Ocean is her own character. She has feelings, she feels love, she knows heartbreak. How cool is that?! They mythology is so well crafted and it makes me want to know every single thing I can about The Ocean and her Sirens. I mean, they're just damn cool!
A lot of people accuse Kiera's writing of being a bit simple. Yeah, Kiera's writing is very easy, as it always it. She doesn't really make you work for her story, she lays it out all nice and ready for you. I don't know if that's really a bad thing. Sometimes that's exactly what I want. If I'm tired, I don't want a book that's complex. I just want to be entertained. Maybe that's why so many people find her books, even the no-so-good ones, so addicting. Of yeah, as much as I hated The Elite, I still devoured it in a matter of hours and hand to immediately pick up book 3. That's just how her books are. Thankfully, The Siren is a standalone, so you won't have to go through Cass withdrawal while we wait for The Crown. You've got a nice, clean ending here. Though I certainly wouldn't mind if Cass chooses to revisit this world in the future. I adore the mythology so much.
I could probably go on about this book til half past forever but I won't. All I'm going to say is that if you don't give it a go because you didn't like The Selection then you'll really be missing out. Is it deep and dark? Nope. But it doesn't need to be to tell this story. Give it a try, The Ocean is waiting…
From my shelf to yours,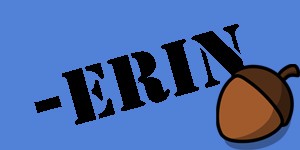 Related Posts