The Crown (The Selection, #5)
by
Kiera Cass
Published by
HarperTeen
on May 3rd 2016
Pages:
279
Goodreads
When Eadlyn became the first princess of Illéa to hold her own Selection, she didn't think she would fall in love with any of her thirty-five suitors. She spent the first few weeks of the competition counting down the days until she could send them all home. But as events at the palace force Eadlyn even further into the spotlight, she realizes that she might not be content remaining alone.
Eadlyn still isn't sure she'll find the fairytale ending her parents did twenty years ago. But sometimes the heart has a way of surprising you…and soon Eadlyn must make a choice that feels more impossible—and more important—than she ever imagined.

3.5 Nut
I have a really mixed history with Kiera Cass's books. Some I loved, like The Siren or The Heir. Others I thought were just ok like The Selection and even The One to some extent. Or in the case of The Elite and parts of he One there are some that I just wanted to throw against the wall. I have noticed that it's the later books that I enjoy more.
So where does The Crown fit in?
Somewhere between The Heir and The Selection.
The Crown is good but it's really short. I mean, REALLY SHORT. I remember picking it out of the box and thinking "This is it? Really? This is what I waited all year for?" Because I'd been anticipating this book since the ending of The Heir. I mean what the hell?
The book does tie up a lot of the loose ends. I was extremely worried that a lot of things would be thrown to the side in favor of gooey filler. But no, Cass makes use of every  bit of page space. You really fave to with a book that size.
I did still feel like this book was incredibly rushed. I don't know if it was the pacing, the size of the books, or the way I was devouring it in less than 3 hours but it didn't feel completely fleshed out. Maybe a tiny bit of filler would have been a good idea, just for a bit of padding. At times the story feels very bare-bones.
I was surprised how Cass decided to end it, I definitely did not expect Eadlyn to choose who she did. I had my own pick and I was sooooo close to getting my way. So freaking close *Not bitter, but seriously they were perfect!*
All I can say is that after The Heir I had much higher expectations for this series. One of the nice things about the earlier books is that I didn't expect them to be good, I just expected a quick guilty pleasure read. The Heir changed all that, and then The Siren boosted my expectations again.
But not bad is better than awful, right?
So I'll keep Cass's books on my guilty pleasure list and wait and see if she can impress me again or if her books are destined to remain simple pleasures.
What did you guys think of The Crown and The Selection series as a whole? Share in the comments.
From my shelf to yours,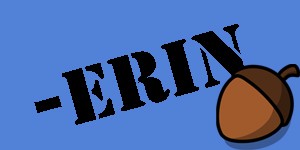 Related Posts