My Heart and Other Black Holes
by
Jasmine Warga
Published by
Balzer + Bray
on February 10th 2015
Pages:
320
Goodreads
A stunning novel about the transformative power of love, perfect for fans of Jay Asher and Laurie Halse Anderson.
Sixteen-year-old physics nerd Aysel is obsessed with plotting her own death. With a mother who can barely look at her without wincing, classmates who whisper behind her back, and a father whose violent crime rocked her small town, Aysel is ready to turn her potential energy into nothingness.
There's only one problem: she's not sure she has the courage to do it alone. But once she discovers a website with a section called Suicide Partners, Aysel's convinced she's found her solution—Roman, a teenage boy who's haunted by a family tragedy, is looking for a partner. Even though Aysel and Roman have nothing in common, they slowly start to fill in each other's broken lives. But as their suicide pact becomes more concrete, Aysel begins to question whether she really wants to go through with it. Ultimately, she must choose between wanting to die or trying to convince Roman to live so they can discover the potential of their energy together.

Trigger Warning: This book features talk about suicide.
When you've got yourself on a reading binge, why change what's working? This is one of many contemporaries that has sat on my shelves forever, and now I decided to give it a go. Apparently the theme of the month is going to be suicide, since this is the second of 4 books on that topic I've read this month. That's a little morbid I have to admit. But I promise you guys, I'm ok. I'm just clearing out my darker themed contemporaries from my TBR.
I think I really relate to books like this. I've had a couple of moments in my past where depression and anxiety have felt absolutely overwhelming and I didn't know what to do. I certainly didn't feel like talking to anyone about it, that's for sure, and I can see how someone would see such things as their only option. I've had friends who have thought about it, even some who have attempted. That makes me feel like I might be able to understand these characters on a different level than if I hadn't had those experiences.
Most of all, the human mind fascinates me in the way it deals with trauma and how that changes people. Books like this one can be both uplifting and triggering, depending on the person. So just keep in mind if you are interested in reading it.
This book features two people in a lot of pain. One who believes that her father has ruined her life and another who believes he has ruined his own. Two different perspectives bound to meet. I like that. I like how one meeting changed the course of both lives. Most of these kinds of books begin after the bad thing has happened but this one is more hopeful, it begins before and shows things can get better. That it doesn't have to be the only solution. I like that message an I wish I could give this book to the people who need to hear it.
Both the MC and her love interest are well written with backstories that unravel slowly rather than ones that are thrown at you from the beginning. It's spread out, too, not really set up like "you tell me your story and I'll tell you mine". More gradual and natural. The love story isn't super mushy, something that gives this book a huge boost in my opinion. I hate a mushy romance. It too is gradual and natural, never forced. Kudos to Warga for that.
All in all I think of this book as a story of hope and probably the least dark of the books I had on my list to read. Still, I enjoyed it very much and hope to see more from this author. Though, does anyone else prefer the first cover (the one on the ARC) to this one on the hardcover? Because I definitely liked the old one better.
What did you think of MY Heart and Other Black Holes? Too dark? Just right? Not enough? Share your thoughts in the comments.
From my shelf to yours,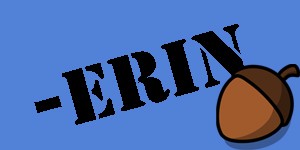 Related Posts