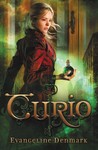 Curio (Curio #1)
by
Evangeline Denmark
Published by
Blink
on January 5th 2016
Pages:
432
Goodreads
Grey Haward has always detested the Chemists, the magicians-come-scientists who rule her small western town. But she has always followed the rules, taking the potion the Chemists ration out that helps the town's people survive. A potion that Grey suspects she—like her grandfather and father—may not actually need.
By working at her grandfather's repair shop, sorting the small gears and dusting the curio cabinet inside, Grey has tried to stay unnoticed—or as unnoticed as a tall, strong girl can in a town of diminutive, underdeveloped citizens. Then her best friend, Whit, is caught by the Chemists' enforcers after trying to protect Grey one night, and after seeing the extent of his punishment, suddenly taking risks seems the only decision she can make.
But with the risk comes the reality that the Chemists know her family's secret, and the Chemists soon decide to use her for their own purposes. Panicked, Grey retreats to the only safe place she knows—her grandfather's shop. There, however, a larger secret confronts her when her touch unlocks the old curio cabinet in the corner and reveals a world where porcelain and clockwork people are real. There, she could find the key that may save Whit's life and also end the Chemists' dark rule forever.

We're going to do this review a little differently. I want to try something I haven't done before and so this review will be formatted as a 10 Things list. Enjoy!
This cover is gorgeous. The thing that attracted me most to this book was this cover. It's super pretty. And yeah, you're not supposed to judge a book by the cover but it's a pretty good attention getter.
I don't think I've read anything like it. Granted, I don't really read a lot of steampunk but there are only a few I really liked.
The characters are really well put together. I'm very picky when it comes to characters but I thought these were really likable and made me care about them a lot more than I thought I would.
I didn't feel like the goal of the book was just to screw with the main characters. Like, good things actually happen, and for more than just the purpose of making bad things seem worse. I wonder if that's because Blink is one of Harper's Christian publishers. Blink's books are a lot more hopeful than many I read. Characters may have hardships but they also have great successes. It's kind of uplifting.
World building makes me happy!! Sometimes worlds seem to be carbon copies of each other, with small changes. This one is actually pretty unique.
I actually REALLY want a sequel. In a lot of cases it seems like I feel "meh" about sequels. But I think a sequel could be really good for this one. Maybe? Yes? Please?
I actually want to read more steampunk. I've read Incarceron, and Etiquette and Espionage but that's about it. Maybe I should delve into more.
This book is kinda weird. But good weird. Fun weird. Quirky as shit weird. Wizard of Oz, Charlie and the Chocolate Factory kind of weird. Does that make sense?
It's pretty clear this book is from a Christian publisher but that' doesn't bother me. It doesn't beat you over the head with anything so I don't feel annoyed by it.
If you like adventures and that kind of stuff I think you'll like this book.
Thank to BookLook Bloggers for this book in exchange for review.
What do you think of this review format? Let me know.
From my shelf to yours,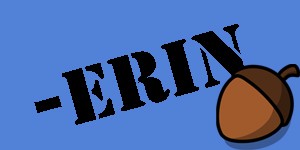 Related Posts