Torchwood: In the Shadows
by
Joseph Lidster
,
Eve Myles
Published by
BBC Audiobooks Ltd
on May 7th 2009
Goodreads
Torchwood receive reports of a strange death: a man in his thirties who died of old age. A series of other strange events leads Torchwood to conclude that someone is sending victims to a dark dimension, to be punished by the thing they fear most. Who is the mysterious taxi driver preying on his passengers? What significance do boxes of matches play in this mystery? And can Jack ever escape from his own personal Hell? A Torchwood audio original short story read by Eve Myles (a.k.a. Gwen Cooper).
Read by Eve Myles

Ok, I don't like Eve Myles. Moreover, I really don't like Gwen. And as is tradition with these audio exclusives, whoever reads the book is usually who its about. So its a Gwen POV, yay. -.-
Yeah, Gwen, keep your mouth shut! You already get most of the episodes of the show, can't you let everyone else have the other stuff?
Like I said, I'm not a fan of Gwen.
So, anyway, this story involves a cabbie who is killing his paasengers….wait….

But actually he's making young people die of old age and sending their souls to be punished. Or something. Honestly I don't like it made that much sense.
So…there's that.
It's not that great of a story. I mean…it's ok…I guess. It would certainly be better without Eve as the narrator and Gwen as the focus character but I'm probably never going to get away from that in Torchwood (especially after the finales of season 2 and Children of Earth).
I know, I'm horrible, those things never happened. THEY NEVER HAPPENED!
And all you non Torchwood folks are so confused. Sorry, guys.
From my shelf to yours,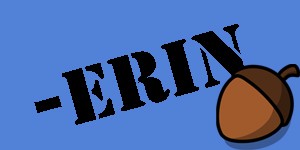 Related Posts