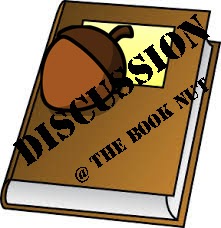 John Green seems to be a controversial figure in YA, people either really love him or harbor a great dislike for him. Now, I certainly don't worship the ground he walks on, but neither do I think he's an awful human being. To me he's a decent writer of YA who has an entertaining video blog with his brother. But to hear some people talk he's the worst thing to even happen to YA.
Some of the things I hear run from understandable (though ones I don't personally agree with) to absolutely ridiculous. Some people don't like his books. Cool, that's fine. I on'y really like two of them myself. I really enjoyed TFIOS and Looking for Alaska while An Abundance of Katherines bored me, Paper Towns annoyed me, and Will Grayson Will Grayson made me want to throw the book across the room. I personally like his writing style but some of his characters (particularly Margo) are insufferable. I can see though that his style is not for everyone.
I've also heard that people don't like John as a person, even to the point of accusing him of purposely just being horrible. That, I don't agree with at all. He's a white male writer, he has privilege. But he also knows that and I think he does try to not be a dick about it. Tries. He's also a man will mental illness, something not everyone understands. He has OCD and anxiety, a bit like me, so I can kind of relate to the guy. That's a lot to deal with, especially when your life is so public. If you don't know what anxiety feels like you can't say you know what someone is thinking. If you haven't experienced OCD you can't say you'd deal with it differently. I'm sorry, but you just can't. See him as a person first for a moment.
And yes, he is WAY too sensitive to the shit people say to him. And yes, he has lashed out in response. But you know what? So have I. Is it good? No. Is it wrong? Certainly. But the internet can be really foul  and I'm sure he gets some of the worst shit imaginable thrown at him. Sometimes someone hits one of your buttons, don't tell me that you haven't felt like throttling someone over the internet. I can't say it's good or that I respect it, but it happened. I just can't sit there and say he's a bad person when I know how much it can hurt. A person can make a bad choice without being bad themselves.
Then there are the wacky ones. The people who say he specifically sabotages people, that he uses his internet influence for evil, blah blah blah. I can only say I don't see him that way. I can't see him plotting to hurt people or whatever these people think he's doing. He's just a guy. A guy who talks to the internet and takes forever writing his next novel. He's not an evil genius, just an awkward dude. Just a big ball of OCD wrapped in anxiety. Dude, I feel you.
Welcome to being human. Welcome to having flaws. John is not the God of YA, but neither is he Satan. He's just another guy.
Now this is my personal opinion. You want to hate John, go ahead. I respect your opinion and I hope you'll do the same for me. But don't go around telling everyone why they're wrong. I love hearing opinions, not a lecture about why my opinion makes ME horrible too. So share your opinion, good or bad, in the comments but be kind.
From my shelf to yours,

Related Posts