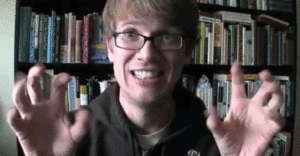 Fans of the Vlogbrothers youtube channel know John Green as the writer of the brotherly pair but it turns out he's not the only one with the writing gene. The younger of the duo has finally caught up and joined John as an author and will be publishing a novel in 2018 with an adult imprint of John's publisher, Dutton.
The news was announced by The New York Times  and mentioned in John Green's Vlogbrothers video today.
The heroine of Hank Green's debut novel, "An Absolutely Remarkable Thing," is an art student in New York City named April May, who finds herself at the center of a vast international mystery. One day, April stumbles on a giant robot sculpture in Midtown Manhattan, and makes a video with the figure, which goes viral. She becomes famous as news spreads that similar sculptures have mysteriously appeared in dozens of cities, and people around the world struggle to understand where the figures came from and what they mean.

-New York Times
Hank has always been the more stereotypically nerdy of the two brothers. While John's tastes and writings both lean more towards contemporary and realistic settings, Hank is the big Science Fiction/Fantasy fan of the duo.
While the description does lean towards contemporary settings, I expect Hank's book will have more references and influences in the SFF genres than a John Green book does. Unlike his older brother's novels, this book "AN ABSOLUTELY REMARKABLE THING" is firmly an adult book, with adult language and situations.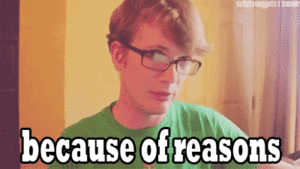 Though the article asserts that Vlogbrothers fans would be surprised by Hank's interest in writing, anyone who has been watching or listening to their podcast Dear Hank and John will have noticed that Hank has mentioned working on a book many times over the last few years. He's even read a little bit of what he's written on the show and given away bits as perks for their annual charity event The Project for Awesome.
Both brothers will be going on tour together for John's own new release TURTLES ALL THE WAY DOWN as they did for both of his previous books THE FAULT IN OUR STARS and PAPER TOWNS. The Tour de Nerdfighting will feature Hank's music as well as content for John's usual fans. I wonder if they will do a similar tour when Hank's book releases next year.
The New York Times article says that the younger Green's book will not be releasing until the Fall of 2018, so there's still quite a wait for the book. Personally I'm very excited to check out Hank's novel. It'll be interesting to see how the two siblings' styles differ, especially as their tastes in reading materials are vastly different.
Are you excited for Hank's new book? Share your thoughts in the comments!
From my shelf to yours,
Erin
Related Posts