I have spent the last several years going back and forth on the topic that is John Green. First I watched his vlogs with his brother Hank on the Vlogbrothers youtube channel. Then I read The Fault in Our Stars and Looking For Alaska, loving both. Sadly I didn't stop there and trudged through the rest of Green's backlist.
So with the release of Turtles All the Way Down I am hopeful for a continuation of good John Green rather than the slogging novels I've been going through. So I decided to take a look back at my years of blogging and watch as my opinions of Green have changed over the years.
The Fault in Our Stars Review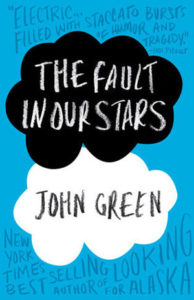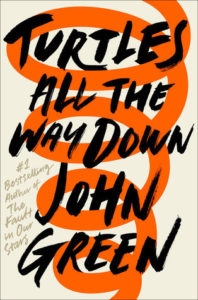 An Abundance of Katherine's Review
Will Grayson, Will Grayson Review
Cover: Turtles All The Way Down 
Turtles All the Way Down, First Chapter
Turtles All the Way Down Review
Coming Soon: Zombicorns novella review
You guys, I did not realize how many John Green posts I have written over the years. Dang. It's weird to see how I have gone from super fan to fan who understands that someone I like is flawed.
I guess we'll have to see how I feel once I read Turtles.
Don't Forget to Be Awesome.
Erin
Related Posts