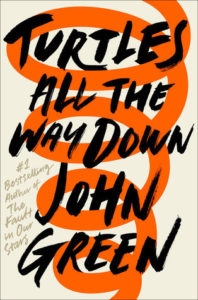 So yesterday, author John Green read the first chapter of his new book TURTLES ALL THE WAY DOWN. I have never made it a secret that while I like John, his books are often very hit or miss for me. In fact I was very wary of preordering TURTLES because I was worried it would go more in the PAPER TOWNS or AN ABUNDANCE OF KATHERINES direction rather than LOOKING FOR ALASKA or THE FAULT IN OUR STARS.
If you don't remember my thoughts on the above books, go ahead and check out the reviews.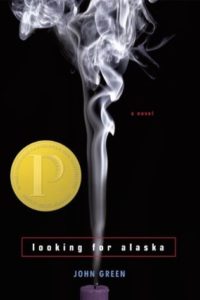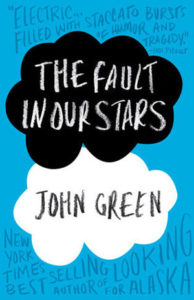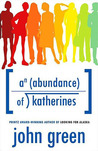 Nevertheless, I did preorder.
So today I sat down to listen to John read, as he always does, the first chapter of the new book. As he read I wrote down some of my thoughts, some of which I tweeted, but others I left for this post.
As John started to read the opening of his book, I had a short moment of eyerolling. John has a tendency to write very pretentiously self aware teens. They talk (in their own heads) in ways that sound much more like the way John speaks and much less like teenagers. As his books go on this lessens but it is something that always makes me laugh a little and I do agree that it sounds very pretentious.
And yet the writing is beautiful, even if it is a bit high minded and overly aware. John's style may not be perfect but it is is beautiful to read and even better to listen to. His words always have good flow, they sound great to the ear, and he is unbelievably quotable.
As he continues, describing his MC's thought spiral, I am struck by how real it is. Even if the wording is sometimes a bit flowery, the images are entirely true to my own experiences with mild OCD and anxious, obsessive, spiraling brain funk. I have been this character. I have sat checking my phone over and over for the same answer. He absolutely nails it.
So in that moment I am hooked. I need this book in my life like I have never needed a John Green novel before. I have such hopes that the rest of this book is going to be as good as this first chapter.
If this first chapter has anything to say about it, I think this book is going to be John's best yet.
Did you listen to the first chapter? What do you think? Share your thoughts in the comments.
From my shelf to yours,
Erin
Related Posts