These Witches Don't Burn
by
Isabel Sterling
Published by
Razorbill
on May 28, 2019
Pages:
336
Goodreads
Hannah's a witch, but not the kind you're thinking of. She's the real deal, an Elemental with the power to control fire, earth, water, and air. But even though she lives in Salem, Massachusetts, her magic is a secret she has to keep to herself. If she's ever caught using it in front of a Reg (read: non-witch), she could lose it. For good. So, Hannah spends most of her time avoiding her ex-girlfriend (and fellow Elemental Witch) Veronica, hanging out with her best friend, and working at the Fly by Night Cauldron selling candles and crystals to tourists, goths, and local Wiccans.

But dealing with her ex is the least of Hannah's concerns when a terrifying blood ritual interrupts the end-of-school-year bonfire. Evidence of dark magic begins to appear all over Salem, and Hannah's sure it's the work of a deadly Blood Witch. The issue is, her coven is less than convinced, forcing Hannah to team up with the last person she wants to see: Veronica.

While the pair attempt to smoke out the Blood Witch at a house party, Hannah meets Morgan, a cute new ballerina in town. But trying to date amid a supernatural crisis is easier said than done, and Hannah will have to test the limits of her power if she's going to save her coven and get the girl, especially when the attacks on Salem's witches become deadlier by the day.

5 Nuts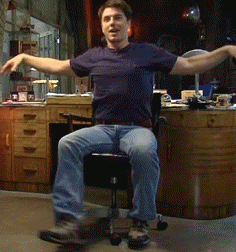 Witches. Mystery. F/F romance. This book has ALL of my favorites.
The thing I love most about THESE WITCHES DON'T BURN is how unapologetic it is about being its lovely queer, witchy self. TWDB doesn't care what anyone thinks. It doesn't sugarcoat magic. It doesn't fluff up or gloss over its queerness. It is happy to be what it is in the best way it can be. And so are its character.
For those who are counting, here is the character roundup in this book:
3 Queer main characters- MC, love interest, and ex.
3 Queer side characters- that I noticed, there may be more.
1 awesome trans character.
2 very supportive parents- I'm so over the hiding from the parents trope. Let's have some more of these awesome accepting parents in queer fiction. Hannah's parents rock!
2 homophobic best friend's parents- did I mention I'm over the homophobic parents trope? But at least isn't not a huge part of the book.
This book made the queer witch inside me sing. Not only was I rooting for our MC and her love interest the whole way but I was happily lapping up every moment of serious discussion of witchcraft. While the MC and her coven's magic isn't really what we would consider real world magic, there are plenty of uses of it throughout the novel. Be it the reg (non clan) witches,pagans, and Wiccans on the outside of Hannah's witchy world, or the clan's incorporation of real world magic into their arts. Though they have their inherent magic, they also use the crystals, candles, herbs, and other tools that actual practitioners use.
Maybe it's just me, but I appreciate when magic is taken seriously in a book like this. Yes, I love fantastic and fluffy magic as much as the next girl but it makes those of us who practice feel seen and accepted when a book makes the effort to include actual practice in it. We need rep like anyone else. After all, how many YA witchy books actually discuss the three fold law? Not many, I can tell you.
Then of course there's the mystery. Admittedly, as is pretty common for me, I did figure out the whodunnit long before the reveal. Probably long before the author really would have wanted me to. But that's okay!  As much as I enjoy being surprised it is the journey to the reveal that makes or breaks a mystery for me. Not whether I can solve it right away.
This mystery was excellently plotted. Like, Truly Devious level plotting. (Anyone who knows me knows that is high praise for a YA mystery coming from me). I was hanging on every moment, every clue, even knowing (or at least thinking I knew) who our big bad was. This mystery was both a great exercise for my mind and a genuine joy to read.
Of course no truly excellent book would be complete without its ability to make me tear up. And of course, this one was no different. You know a book has you when its characters are so firmly imprinted on your heart that you cry when they do. THESE WITCHES DON'T BURN did it's job, and it did it well.
I am absolutely in love with this book and this world, and I was so happy to find out that there was going to be a second one. The book does not end on a cliffhanger but it definitely leaves it wide open for a sequel. Which is good because I'm not ready to let these characters  go yet.
One final note, I want to offer a huge thank you to Isabel Sterling, from all of us queer witches who feel like they have found something in this book. It truly made us feel so grateful. Blessed be.
What is your favorite witchy book? Share yours in the comments.
From my shelf to yours,
The Book Nut
Related Posts