I'm a 90's kid for sure so when I saw this tag I knew I'd have to do it. It was created by Ben Sanders, who is a booktuber. So for all the 90s babies out there, this one is for you….
RUGRATS
FIND A BOOK THAT IS A NOSTALGIC READ.
I was never able to watch Rugrats because we didn't have cable.
I have all sorts of books and Series I read as a kid that I get nostalgic about.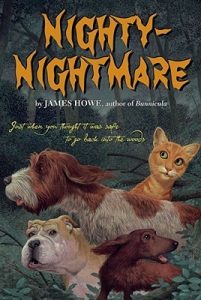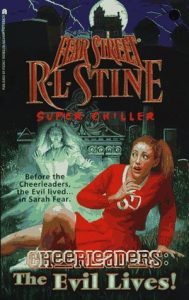 Three of my all time favorite authors when I was little were Bruce Coville, James Howe, and RL Stine. For Bruce I loved his Magic Shop series and INTO THE LAND OF THE UNICORNS. For James it was BUNNICULA and I now have a complete signed set that I treasure. And while I read a lot of Goosebumps as a kid, when it comes to RL Stine I think of Fear Street Cheerleaders.
DOUG
FIND A BOOK ABOUT GROWING UP.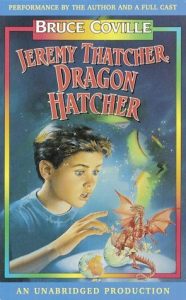 Jeremy Thatcher is a great story of growing and learning. At the beginning Jeremy is an artist with a crappy teacher and sort of stuck. By the end Jeremy learns to take responsibility for his actions, learns to let go, and be responsible. I love all the Magic Shop books but Jeremy is probably the best known.
JOHNNY BRAVO
FIND A BOOK WHOSE MAIN CHARACTER YOU DON'T LIKE.

The second Will in Will Grayson, Will Grayson. He's the reason I never finished the book and probably never will.
SOUTH PARK
FIND A BOOK WITH QUESTIONABLE HUMOR.
Captain Underpants! I loved those books so much. And the fact that my teachers despised them make them even more fun to read.
POWERPUFF GIRLS
FIND A BOOK WITH A KICK-BUTT FEMALE LEAD.
Nostalgic book- Hero and the Crown by Robin McKinley.
New book- From Blood and Ash by Jennifer L Armentrout
ROCKET POWER
WHAT IS YOUR FAVORITE SPORT-CENTERED BOOK SCENE?
I really don't read books that involve sports so the closest I get is Crescent City, when Hunt is watching the Sun Ball games.
Or I guess Harry Potter's Quidditch matches?
FUTURAMA
WHAT IS YOUR FAVORITE SCI-FI BOOK?
Ready Player One by Ernest Cline. You want nostalgia? That book has some serious nostalgia to it.
And that's the tag! Or perhaps "That's all, Folks!" since we're talking cartoons!
From my shelf to yours,
Erin
Related Posts