Hey all! We're getting down to the end of the year and it was time for me to take a look at by TBR for 2016. From that list I put together what I would consider to be my most anticipated list for the first part of the year.
For me, my most anticipated list is usually full of high fantasy. It's my favorite genre and the stuff I always get the most excited for. I'm not sure if anyone else is like me and has one genre that they will always read from but if it's high fantasy, I want it.
Then of course we have the books on this list that are on everyone's wishlist for next year. Kiera Cass' The Crown is going to be all over, I'm sure. Same for Victoria Aveyard's Glass Sword, probably one of the most anticipated sequels for next year.
But then there are books that I'm not expecting to see much of but that I'm ten kinds of excited to get my hands on. In particular the sequel to The Sin Eater's Daughter comes to mind. And it features another gorgeous cover from Scholastic. Excellent job on their part for sure!
What are the criteria for your most anticipated list? What's on your own list? Check out mine and then comment below.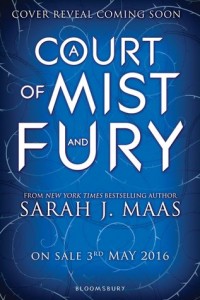 Related Posts