Brisingr (The Inheritance Cycle, #3)
by
Christopher Paolini
Published by
Alfred A. Knopf
on September 20th 2008
Pages:
763
Goodreads
Oaths sworn... loyalties tested... forces collide.
It's been only months since Eragon first uttered "brisingr", an ancient language term for fire. Since then, he's not only learned to create magic with words — he's been challenged to his very core. Following the colossal battle against the Empires warriors on the Burning Plains, Eragon and his dragon, Saphira, have narrowly escaped with their lives. Still, there is more adventure at hand for the Rider and his dragon, as Eragon finds himself bound by a tangle of promises he may not be able to keep.
First is Eragon's oath to his cousin, Roran: to help rescue Roran's beloved from King Galbatorix's clutches. But Eragon owes his loyalty to others, too. The Varden are in desperate need of his talents and strength — as are the elves and dwarves. When unrest claims the rebels and danger strikes from every corner, Eragon must make choices — choices that will take him across the Empire and beyond, choices that may lead to unimagined sacrifice.
Eragon is the greatest hope to rid the land of tyranny. Can this once simple farm boy unite the rebel forces and defeat the king?

The third book in the Inheritance Cycle, this is probably tied for second with the last book in the series. Yeah, Eldest kinda left too much to be desired to beat these last two books. Brisinger has a LOT going on in its pages. No seriously, there is so much going on with Eragon here and I think this is the book where Eragon now becomes ready to take on his great enemy and the enemy's servants. Up til now Eragon is a follower. He spends the first two books learning, and by the end of Brisinger he is truly a leader.
A bit like Eragon, Brisinger has a lot of traveling going on. No, its not "Harry Potter and the Never Ending Camping Trip" kind of traveling where nothing happens. It's the "let's travel from plot point to plot point" kind of traveling. To be fair, there's a lot of ground to cover here. The character have stuff to do at Helgrind, then Eragon has responsibilities to the dwarves. After that he heads back to Du Weldenvarden to get some important information and then he must return to The Varden. That's a lot to get through and one can see why these books just keep getting more massive.
What I do think this book could lose is a lot of Roran's stuff. Yeah, it's the same complaint I had in Eldest. We are here to see Eragon and his journey, a lot of what Roran is doing can be significantly watered down and the story would lose nothing. Sorry Roran, no one cares about you. I like Roran as a character but his chapters are just incredibly boring. If it felt like what Roran is doing had any effect on the outcome of this war maybe I would be more interested but he's a kernel of sand being thrown at a boulder. And an awfully dull grain of sand at that. At least in Eldest the first half of Roran's story seemed to matter and it grabbed your attention. This stuff doesn't do that.
Nasuada's story sits somewhere in the middle. Some of what she's doing is completely engaging and I'd want to read more. The other half makes me want to take a nap. Thankfully the emphasis is on her interesting parts. She makes a lot of difficult decisions in the 2 books in which she's in charge and it really comes to a head here. She excels as a leader here, doing whatever she can to gain her followers' respect when she must.
I adore these books and now that I'm heading towards the last review, I'm getting a little sad. These books will always be one of my favorite fantasy series of all time and no matter how old I get I don't think that will ever change.
What do you think of Brisinger? Share in the comments.
From my shelf to yours,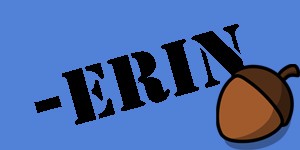 Related Posts