Hi everyone!
Jenny here. It's been a while since I've posted and I have some news. I won't be blogging anymore. This isn't any reflection on The Book Nut, which I love, or definitely on Erin who is the best co-blogger anyone could ask for and a person I've grown to consider a good friend. This is all on me.
I don't talk about my personal life much, as I know a lot of bloggers don't. We see a small slice of each other's lives, the parts of us that love books and talking about them and sometimes, a detail about other things here and there. And I also know that so many bloggers have complex personal lives and they still make the time to blog and promote books and that is wonderful. I just can't do it anymore.
I have three kids, ages 10, 7 and 6. They are all in school. On top of that, I work full time, 40 hours a week. Again, I know a lot of people do this and I have such extreme respect for them because it is. So. Hard. There just is not enough time in the day. On top of that, another aspect of my life that I almost never talk about is that my husband is permanently disabled. After a failed back surgery and a slew of other health problems that include almost constant nausea and daily vomiting as well as debilitating depression and anxiety, he is unable to work. And that means more of the burden of daily tasks is on me.
I don't resent that, I don't complain about it, because I know that none of it is his fault. None. But it does mean that the majority of things including our household and the kids falls on me. And as much as I love blogging, it's become another job. Another obligation that I don't have the time or mental energy to accomplish anymore. Some days I don't even have the energy to open a book at the end of the day, I just fall in bed and go to sleep. So although I love the book community I've found here, and I've made so many new friends and connections through blogging, I'm stepping down from The Book Nut and from blogging.
I am absolutely not stepping down from reading, you will pry books from my dead cold fingers though! And I will still be active on Twitter and so in a certain aspect, not much will change at all. I hope you guys continue to read the Book Nut and support Erin because she has done a great job with this blog and is a wonderful person.
So this is not really a goodbye, but more of a see you later. I wish everyone happy reading, and some wonderful books ahead!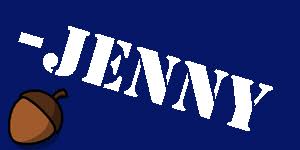 Related Posts