The Invasion of the Tearling (The Queen of the Tearling, #2)
by
Erika Johansen
Published by
Harper
on June 9th 2015
Pages:
515
Goodreads
With each passing day, Kelsea Glynn is growing into her new responsibilities as Queen of the Tearling. By stopping the shipments of slaves to the neighboring kingdom of Mortmesne, she crossed the Red Queen, a brutal ruler whose power derives from dark magic, who is sending her fearsome army into the Tearling to take what is hers. And nothing can stop the invasion.
But as the Mort army draws ever closer, Kelsea develops a mysterious connection to a time before the Crossing, and she finds herself relying on a strange and possibly dangerous ally: a woman named Lily, fighting for her life in a world where being female can feel like a crime. The fate of the Tearling —and that of Kelsea's own soul—may rest with Lily and her story, but Kelsea may not have enough time to find out.

So here's the thing: I really do like this book. BUT, and yeah that's a big BUT, this one took a weird turn.
But let's start at the beginning.
Queen Kelsea is dealing with the backlash of all her decisions in Queen of the Tearling. And I'm sure that kind of thing would change a person. But Kelsea kind of turns into a bitch at times in this book. Yeah, I know. She refuses to listen to The Mace and I'm kind of surprised the guy manages not to punch her in the face to make her pay attention.
Also, poor Pen. Precious baby.
Then there's all the stuff with Lily Mayhew, set in something closer to our world. And like that this book goes from fantasy to…post dystopian? Kinda? Except, you know, that thing during the crossing at the end we can't talk about. Because Lily's world is DEFINITELY straight out of a dystopian world. So it kind of changes the dynamic of this series and sets this book apart from book one. Unfortunately that makes it a little uncohesive.
But enough of the criticism because I did actually like the book.
It still has a lot of the political stuff that I love in this kind of book. Princesses and politics, that's what I like. *shrug* The chapters from The Red Queen's POV are fantastic. She's a great villain. She's totally flawed and a little messy and I COMPLETELY guessed her identity the minute the clue was given. Predictable these twists are, but they're still fun.
The Mace is absolutely my favorite character. I wish Kelsea would listen to him more because he really knows what he's talking about. I mean who has more experience in these matters? The teenager or the Queen's Guard? But he remains loyal and I love him for it.
Other honorable mentions include The Fetch and dearest Pen. That poor kid needs to give it up unless the Queen finally wakes the crap up! Oi, unrequited love. As far as the "modernish" world, Jonathan is my favorite character, followed by Tear. Lily is fine and the husband is a piece of shit but it's the other two who make the impression. Most of the other characters on the either side are pretty unmemorable. Ah well.
So, not as good as book 1 but not awful. I certainly need to see how this series ends. Not want, need. It does a lot of set up for book three and Kelsea gives a pretty great middle finger to the Red Queen at the end of the book. Mostly you just want to continue on to the next book, it's probably not a book on the list for reread.
What did you think of this sequel? Share in the comments.
From my shelf to yours,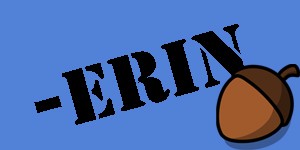 Related Posts