The Queen of the Tearling (The Queen of the Tearling, #1)
by
Erika Johansen
Published by
Harper
on July 8th 2014
Pages:
448
Goodreads
An untested young princess must claim her throne, learn to become a queen, and combat a malevolent sorceress in an epic battle between light and darkness in this spectacular debut—the first novel in a trilogy.
Young Kelsea Raleigh was raised in hiding after the death of her mother, Queen Elyssa, far from the intrigues of the royal Keep and in the care of two devoted servants who pledged their lives to protect her. Growing up in a cottage deep in the woods, Kelsea knows little of her kingdom's haunted past . . . or that its fate will soon rest in her hands.
Long ago, Kelsea's forefathers sailed away from a decaying world to establish a new land free of modern technology. Three hundred years later, this feudal society has divided into three fearful nations who pay duties to a fourth: the powerful Mortmesne, ruled by the cunning Red Queen. Now, on Kelsea's nineteenth birthday, the tattered remnants of the Queen's Guard—loyal soldiers who protect the throne—have appeared to escort the princess on a perilous journey to the capital to ascend to her rightful place as the new Queen of the Tearling.
Though born of royal blood and in possession of the Tear sapphire, a jewel of immense power and magic, Kelsea has never felt more uncertain of her ability to rule. But the shocking evil she discovers in the heart of her realm will precipitate an act of immense daring, throwing the entire kingdom into turmoil—and unleashing the Red Queen's vengeance. A cabal of enemies with an array of deadly weapons, from crimson-caped assassins to the darkest blood magic, plots to destroy her. But Kelsea is growing in strength and stealth, her steely resolve earning her loyal allies, including the Queen's Guard, led by the enigmatic Lazarus, and the intriguing outlaw known simply as "the Fetch."
Kelsea's quest to save her kingdom and meet her destiny has only just begun. Riddled with mysteries, betrayals, and treacherous battles, Kelsea's journey is a trial by fire that will either forge a legend . . . or destroy her.

4.5 Nuts
This book is an enigma. It's one of those books that's hard to really pin down. It's like an older Throne of Glass maybe, or similar to Orphan Queen. I've also heard it compared to Game of Thrones but it certainly can't compete on number of characters, wandering plots, sex, or even violence with George RR Martin's epic.
Queen of the Tearling boasts a pretty great female lead. Kelsea is young but strong and has a truly defined sense of morality. That's actually a bit rare for female MC's lately. Many of them spend their books  trying to define that sense of morality rather than already knowing it. I found the character to be very relatable, she doesn't instantly know what the right choice is. Sure, she knows her own personal morals but how does she make those relate to her country? Is doing the right thing morally translate into the right thing for her people? Its an incredible dilemma and one that won't really be answered until later books I'm sure.
Kelsea is surrounded by many great secondary characters. The Mace, The Fetch, Pen, they're all pretty intriguing figures and I want to know all of their secrets. There are so many characters who inspire love from the reader, and just as many who inspire hate. And all have very different and complex stories and reasoning. Some of those motivations are also kept a mystery, making you have to know more about each character's backstory.
One thing I appreciate about books like this one is how rich in detail they are. Sometimes I find that some YA fantasies skimp a bit on the details. Adult fantasies rarely do this, in fact sometimes they do the opposite and overwhelm you with detail. I'm looking at you, Martin. This one hits it just right on all counts: worldbuilding, character, backstory, villains. It's great.
I'm not really sure were this book falls, though. I guess technically its written like an adult fantasy, it talks about the main character's body more than YA typically does and it's quite a bit more detailed on the gore. But it doesn't really feel completely like an adult book. For instance, the style is one that feels accessible to YA readership ad doesn't drag on and wander the way some adult fantasies do. It's written simply, something a lot of adult fantasy fails at. The character is also younger, still technically a teen when the book begins. Granted, she's an older teen but still.
Very few books straddle age lines like this one. I would be perfectly content with older teens reading it, though it's certainly not appropriate for younger ones. An adult to finds YA too juvenile might find it a gateway in to reading about younger characters, may find they were wrong because I can think of plenty similar books in YA that a fan of this book would love.
I'm obsessed with this world and these characters and I'm eager to find out what's coming next.
From my shelf to yours,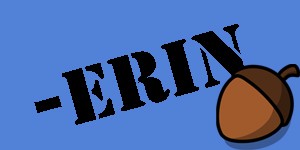 Related Posts