The Inquisition (Summoner, #2)
by
Taran Matharu
Published by
Feiwel & Friends
on May 10th 2016
Pages:
368
Goodreads
A year has passed since the Tournament.
Fletcher and Ignatius have been locked away in Pelt's dungeons, but now they must face a trial at the hands of the Inquisition, a powerful institution controlled by those who would delight in Fletcher's downfall.
The trial is haunted by ghosts from the past with shocking revelations about Fletcher's origins, but he has little time to dwell on them; the graduating students of Vocans are to be sent deep into the orc jungles to complete a dangerous mission for the king and his council. If they fail, the orcish armies will rise to power beyond anything the Empire has ever seen.
With loyal friends Othello and Sylva by his side, Fletcher must battle his way to the heart of Orcdom and save Hominum from destruction…or die trying.

4.5 Nuts
Yas yas YAAAAS! Thank you Taran Matharu! And also thank you to my lovely former co-blogger Jenny for sending me this gem. I had been anticipating this beauty since I finished the first book last year. If anyone understands a cliffhanger ending it's Taran.
I actually finished this book quite a while ago but I've been so busy I haven't had time to post this review. But here I am and here it is. Let's do this.
So the tournament in the last book ended and Fletcher is back in Pelt. That's all I'm going to say so if you haven't read book one you will not be spoiled, but what a cliff hanger! Ugh! The first section of the book spends a good amount of time resolving that cliff hanger. I appreciate when an author takes the time to resolve such a massive plot point rather than rush through it for the next big moment.
Taran's writing sweeps you right back into the world, making immersion very easy and seamless. I absolutely adore the magic system that Taran has created and the world building is fabulous. You guy probably know by now that I'm a sucker for great world building, trust me, it's harder than it looks. Every demon Taran creates has a rich description and I have no trouble curling up on my couch and getting lost for several hours at a time.
Like his first book, Taran ends this book with a massive cliff hanger. Throughout the book there are twist and turns everywhere and once or twice I actually found myself unexpectedly surprised by a thing or two. To say that I'm chomping at the bit for the next book is a bit of an understatement. I need that next book in my life like a need air. Ok, a slight exaggeration but still.
The Inquisition is definitely in the running for favorite book of 2016, though I'm still really behind on my TBR for the year. 2016 is a great year for fantasy, that's for damn sure!
What do you think of the Summoner books? Share in the comments.
From my shelf to yours,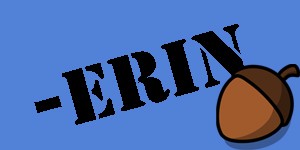 Related Posts