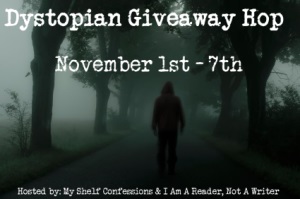 This hop is hosted by My Shelf Confessions and I Am A Reader, Not A Writer.
I don't know about you folks but I love dystopians, I have a whole bookcase full in fact. So for this giveaway I had been collecting quite a few.
The winner may choose from one of these:
Unwind by Neal Shusterman
Specials by Scott Westerfeld
The Bone Season by Samantha Shannon
Matched by Ally Condie
The usual rules apply…
-US Only
-Must be 18+ or have permission to give out address.
-All entries will be verified, don't cheat.
');

Related Posts