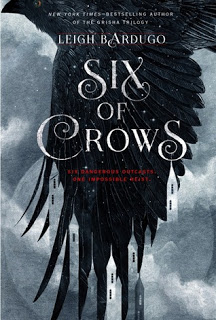 Six of Crows by Leigh Bardugo


Release Date: September 29, 2015
Publisher: Henry Holt
465 Pages
Received: Bought
Format: Hardcover


Rating: 

4 Nuts
Description: Ketterdam: a bustling hub of international trade where anything can be had for the right price—and no one knows that better than criminal prodigy Kaz Brekker. Kaz is offered a chance at a deadly heist that could make him rich beyond his wildest dreams. But he can't pull it off alone…
A convict with a thirst for revenge.
A sharpshooter who can't walk away from a wager.
A runaway with a privileged past.
A spy known as the Wraith.
A Heartrender using her magic to survive the slums.
A thief with a gift for unlikely escapes.
Six dangerous outcasts. One impossible heist. Kaz's crew is the only thing that might stand between the world and destruction—if they don't kill each other first
Review: If you know me at all you know I love Leigh Bardugo. You probably know that the Grisha Trilogy is in my top 5 favorite series of all time and that the Darkling sits at the very top of my book boyfriends list. So when a book in the same world was announce I bet you can guess who was jumping up and down.
I will preface this review by saying if you haven't read the Grisha Trilogy you will be perfectly ok to read this book. While set in the same world, this book does not give the readers spoilers of any kind or follow any of the previous characters. You're safe if you don't want to read the three previous books. That being said, you really should because they're wonderful.
Where the Grisha books were very high fantasy and hero's journey oriented, this book focuses almost exclusively on a big heist involving cunning, skill, and a hell of a lot of luck. Seriously, its amazing the characters survive this mess. Also unlike the Grisha books, this book does not focus solely on Grisha characters. You have Grisha. regular thieves, foreigners, spies, and more. The combination makes for a well rounded cast.
Kaz is the leader and possibly my favorite character. His backstory is tragic and his character mysterious. Perfect recipe for what I like in my book boyfriends. He keeps himself closed off from a lot of his emotions and hides the few that do slip out. While quite a bit predictable, I like him nonetheless. Inej is also a great character and both keep me reading whenever it is their turn for a POV.
I'll admit that parts of the book can be a bit predictable but Bardugo keeps the story so high energy that you can't help but be drawn in even if you think you know where its going. Then just when you're crowing about being right, Bardugo throws out the twist just to keep you on your toes. I love this woman.
I really can't wait for book two, which I'm hearing will be the conclusion to this apparent duology. But maybe we'll get lucky and more Grisha is on the horizon.
What did you think of Six of Crows? Share in the comments
Keep Reading!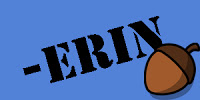 Related Posts