Queen of Shadows by Sarah J Maas


Release Date: September 1, 2015
Publisher: Bloomsbury USA Children's
648 Pages
Received: Bought from BAM
Format: Signed hardcover


Rating: 

4.5 Nuts
Description: The queen has returned.
Everyone Celaena Sardothien loves has been taken from her. But she's at last returned to the empire—for vengeance, to rescue her once-glorious kingdom, and to confront the shadows of her past…
She has embraced her identity as Aelin Galathynius, Queen of Terrasen. But before she can reclaim her throne, she must fight.
She will fight for her cousin, a warrior prepared to die for her. She will fight for her friend, a young man trapped in an unspeakable prison. And she will fight for her people, enslaved to a brutal king and awaiting their lost queen's triumphant return.
The fourth volume in the New York Times bestselling series continues Celaena's epic journey and builds to a passionate, agonizing crescendo that might just shatter her world.
Review: Last year when Heir of Fire came out I waited several months before I took it from my shelf and actually started to read. Why? Because Sarah J Maas is a heartbreaker. I was gun shy, afraid she might kill off person I loved. This year I just HAD to read it as soon as I got it. Still a little gun shy? Maybe. But totally needing to find out where Sarah was taking these characters.
I'm going to start off by saying that while this book is VERY good, I actually prefer the previous book. Again, this book it really good, but Heir of Fire is better. Why? I think it's the atmosphere. I like her journey in a strange country, learning about herself and her powers. Now she's back, with no access to her badass powers. Kind of a bummer. I liked watching her train and discover herself. I think I missed that a little.
However, this book was still great. I really enjoyed where Sarah took Celaena/Aelin. She really starts to accept herself as Queen and finds herself in a position where she can extract the vengeance she's wanted for so long. She has changed so much since the first book.
I used to be a huge Celaena/Chaol shipper but I think now I've jumped ship. And no, that does not mean Celaena/Dorian makes anymore sense than it used to, (it doesn't) there's a much better option.
My favorite character of all time has to be Rowan but I have to say that this book gives Lysandra a ton of great character moments that make her close second. Those of you who have read Assassin's Blade know who I'm talking about and if you haven't WHERE HAVE YOU BEEN? Read it. Still, I don't think Sarah can give me a better character than Rowan, a character who may rival The Darkling for the top spot in my book boyfriend list.
All in all, I'd call this book my second favorite in the series. Sarah has made my expectations for the next book extremely high. Book one was ok, two was good, three was AMAZING, and four was GREAT! Where else can she take my emotions? I guess we'll see.
What did you think of this book? Share in the comments.
Keep Reading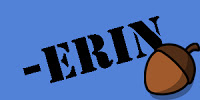 Related Posts