Cruel Crown (Red Queen, #0.1-#0.2)
by
Victoria Aveyard
Published by
HarperTeen
on January 5th 2016
Pages:
208
Goodreads
Two women on either side of the Silver-Red divide tell the stories no one else knows.
Discover the truth of Norta's bloody past in these two revealing prequels to #1 New York Times bestseller Red Queen.
Also includes an exclusive excerpt of the hotly anticipated second book in the Red Queen series! Glass Sword transports readers to the world of Silver tyranny, a Red dawn rising, and one girl's resolve to break down the system that will hold her back no longer.
Queen SongQueen Coriane, first wife of King Tiberias, keeps a secret diary—how else can she ensure that no one at the palace will use her thoughts against her? Coriane recounts her heady courtship with the crown prince, the birth of a new prince, Cal, and the potentially deadly challenges that lay ahead for her in royal life.
Steel ScarsDiana Farley was raised to be strong, but being tasked with planting the seeds of rebellion in Norta is a tougher job than expected. As she travels the land recruiting black market traders, smugglers, and extremists for her first attempt at an attack on the capital, she stumbles upon a connection that may prove to be the key to the entire operation—Mare Barrow.

If you knew me when Red Queen came out you probably saw me freaking out about how much I enjoyed it. Ever since I've been obsessed with the idea of book two. Thankfully to tide us over until then, Harper has released a couple of novella. First came Queen's Song, which I immediately got on my nook. Then they released Steel Scars, simultaneously releasing both novellas in this physical collection along with a preview of Glass Sword.
Since I had already read Queen's Song on my nook, I won't spend a lot of time on it here. There's already a review posted about it from several weeks back. However I think it's important to mention again how much I loved it. Queen Song is exactly what you want in a novella, information from a non-main character that is both interesting and adds to the story. In many cases I don't like novella, I just don't think the usually add much to the world or the plot of the book itself. Sometimes they're random, or they don't matter, or they're just plain bad. Queen Song doesn't fall into any of those characters.
Steel Scars, on the other hand, well I just didn't like it. Partially because I wasn't interested in the character and partially because I don't like the format. The story keeps getting interrupted by these annoying Scarlet Guard mission messages. I'm not interested in the messages, I want story, and I found them incredibly distracting. I don't think they add much and I found myself not wanting to finish the story. After reading Queen's Song I feel like it doesn't even come close to being as good.
As for the preview of Glass Sword? Well I'm not reading it. I don't read excerpts before a book comes out for several reasons. One: I don't want to get myself all hyped only to have to torture myself with a wait. Two: They always cut off at AWFUL parts and it ticks me off. Three: I don't want to spoil the fun of reading it for the first time all together. So until Glass Sword comes out, those pieces will remain unread for me.
For me, Cruel Crown is both a hit an a miss. I'll probably come back and read Queen's Song a bunch more times and it's certainly worth it to have the physical copy for my collection. Unfortunately, Steel Scars was a huge miss for me and I'm glad it's not taking up space on my nook.
What did you think of either story, or Cruel Crown as a whole? Share in the comments.
From my shelf to yours,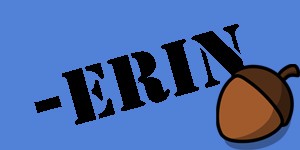 Related Posts