IF YOU HAVEN'T READ SUICIDE NOTES FROM BEAUTIFUL GIRLS DO NOT READ THIS POST! There is a non spoilery review for this book for those who haven't read it. 
MAJOR SPOILERS AHEAD!
You've been warned!
Ok folks it's spoiler time.
Let's just come out and say it: Delia is a complete and utter psychopath. And I kind of love it. This is the part of the book that gives me huge flashbacks to reading The Merciless by Danielle Vega (another great mindfuckery book). This is the reason I finished the book in just over 2 hours, staying up past 2am to do it. Worth it.
So I've got a few things to discuss and a few loose ends I want tied up.
First of all, like I said above you don't have to be a psychiatrist to tell that Delia is a straight up psychopath, though I do not believe she is really a sociopath. Depending on who you talk to, psychopathy and sociopathy can be considered interchangable terms, though they're not. Sociopathy is usually used in regards to someone whose behavior is related to their social upbringing as much as biological and psychological factors. I suppose the question is whether Delia was this nuts before her "shitbag" stepfather came around or if she's always been that crazy.
Psychopathy (condensed):
Diminished empathy and remorse (not lack of, some can turn on and off)
disinhibited/bold behavior
Both callous and charming
Amorality- absence/disregard/indifference towards moral beliefs
Often excellent liars
Sounding familiar?
Why does any of this matter? Because it was there the whole freaking time and a lot of us didn't see it. And it's one of the things that makes this book such a compelling read for me. The character is so gorgeously written and I can't get over how great that is! But enough of the pyschobabble, let me show you.
The first hints are in the MC's relationship with her. Their relationship is atypically close, but seemingly only on the MC's end. It's very one sided. For example: the incident down by the water where the MC gets her first kiss (and it's really terrible and uncomfortable for her), it seems to take Delia a minute to remember that she should probably be concerned for her friend. AND SHE NEVER COMFORTS HER AFTER! They never talk about it again. Then there's the fact that Delia put her in that position in the first place.
But I let it go, because I see stuff like that in so many YA contemporaries like this one. Honestly, in a lot of these stories, and in high schools everywhere, teenage girls act like a bunch of sociopaths. They're absolutely brutal, even in the name of friendship.
Then the big reveal. Surprise! She's not dead. Ok, I can understand that too. She has a convincing story.
Then we actually get Delia's POV and red flags are EVERYWHERE! The one that really got me is her real feelings for Ashling. Complete indifference. Ash is like a toy to her. The only person's feelings Delia seems to care for is June's. And even that is on a purely selfish level.
I just can't get over how well this character is put together, even as completely off her head as she is. But I have a few loose ends I'd like tied.
Was Delia's stepdad ever actually a rapist?
Evidence for: most of the evidence for this is either a) from Delia or b) seen in the biased eyes of June who has already been informed of his guilt BY Delia. But is there actually any evidence? I will admit that all of Delia's stuff being immediately removed from her room is kinda sketchy.
Evidence against: No bite mark, unreliable witness, his seeming genuine sadness  (parental, not creepy) at Delia's "death".
I just want to know how far this lying goes, and how elaborate Delia is willing to go.
It's pretty obvious that Ryan is actually a pretty awful boyfriend. He had a whole second cheater's phone after all. But why? He doesn't seem like the kind of guy who does it just to be a big player. And he didn't really seem to like Delia that much in the first place so…I'm confused. What IS up with Ryan?
Did June actually die or did she go with Delia?
Yeah, I know I'm never getting an answer to this one. It's one of those subjective, up to the reader type things. I kinda like to think that she said fuck it and went with her. It's the more interesting of the options anyway.
Is Delia actually afraid of fire?
Or maybe the fire Delia is afraid of is the fire inside her. If you read her POVs they're full of references to fire. But I'm not really sure she actually cares enough to be afraid of herself. So really, what's up with that?
Is Ashling really that stupid?
This one is pretty much self explanatory. Come on, girl.
The characters in this one are absolutely brilliantly written and those of you who have also read The Merciless can probably make the same parallels that I'm seeing between them. Without the horror aspect, of course.
So what's your take on Delia? What do you want to know? Did I miss anything? Tell me in the comments.
From my shelf to yours,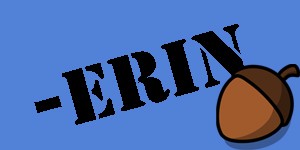 Related Posts