The Rampart Guards: Chronicle One in the Adventures of Jason Lex
by
Wendy Terrien
Published by
Camashea Press
on February 26th 2016
Pages:
268
Goodreads
After his mom disappears, Jason Lex and his family move to a small town where he has no friends, no fun, no life. Things get worse when he's chased by weird flying creatures that only he can see---Jason thinks he's losing it.
But when Jason discovers new information about his family, he's stunned to learn that creatures like Skyfish, Kappa, and the Mongolian Death Worm aren't just stories on the Internet---they're real and they live unseen alongside the human race. Many of these creatures naturally emit energy capable of incinerating humans. An invisible shield keeps these creatures hidden and protects the human race from their threatening force, but someone, or some thing, is trying to destroy it.
Unsure who he can trust, Jason is drawn into the fight to save the people closest to him, and he finds help in surprising places. Confronted with loss, uncertainty, and a devastating betrayal, Jason must make a gut-wrenching decision:
Who lives, and who dies.

This book is fun. It's a enjoyable read, certainly light than a lot of the stuff I've been reading lately. Or at least it seems that way. It's probably not something I would have picked up if it wasn't offered for review, nor is it what I would call great. It's just good. It's fine.
The main character's mother goes missing. I think we know where it's going to go from there, most books that use this trope are pretty similar. I will agree though that this one does have a unique take on it, especially for a middle grade. As a rule I don't read a lot of middle grade but I do enjoy what I do pick up. I can see this book appealing to kids of that age group who are in to Percy Jackson and the like. It's very adventurous like that.
So here's the big thing, and it's a problem I have with a lot of middle grade books. I could not connect with the MC. He's not badly written, not at all, He's likable, he's not grating, I don't feel like punching him for the whole book, but I also can't get fully on board with him. He has nothing that grabs me, nothing that pulls me into his story and won't let go. He's just there and his adventure is happening. Yipee?
But still, it's a good book. It's a great adventure, particular for the age group it is aiming at. I don't know if hardcore YA or older readers would necessarily connect with it, it's very firmly middle grade. But if you're a person who likes to delve into the land on middle grade I'd definitely recommend it.
From my shelf to yours,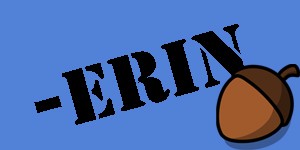 Related Posts