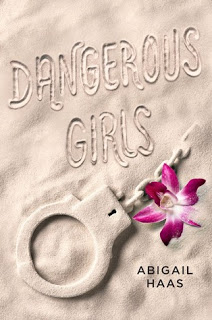 Dangerous Girls by Abigail Haas
Published: July 16, 2013
Publisher: Simon Pulse
Pages: 388
Source: Gift
Rating:
It's Spring Break of senior year. Anna, her boyfriend Tate, her best friend Elise, and a few other close friends are off to a debaucherous trip to Aruba that promises to be the time of their lives. But when Elise is found brutally murdered, Anna finds herself trapped in a country not her own, fighting against vile and contemptuous accusations.
As Anna sets out to find her friend's killer; she discovers hard truths about her friendships, the slippery nature of truth, and the ache of young love.
As she awaits the judge's decree, it becomes clear that everyone around her thinks she is not just guilty, but dangerous. When the truth comes out, it is more shocking than one could ever imagine…
My Review:
I think my persepective on this book is a little different than most, since I read Abigail Haas' other thriller, Dangerous Boys, first. I loved it so much, it messed with my head in the best way. I was gifted Dangerous Girls a long time ago and finally got around to reading it and it was just what I was hoping it would be.
Anna and Elise are best friends. Anna is a newcomer to the school and doesn't have any friends. Until Elise. They just click and from then on, are inseparable, getting into all sorts of underage parties, drinking and just generally having a great time. (Side note. I always feel like I went to some sort of lame high school in real life after reading these sorts of YA books. I went to a few parties, but my high school experience was definitely much more PG than theirs. . .)
The book is told from Anna's point of view. She's on trial for murder, Elise's murder. A spring break trip gone horribly wrong has left Anna charged with murder and her best friend dead. The story flashes back from the current time when Anna is on trial, back throughout their vacation in an attempt to piece together what the real story was.
What's wonderful is, even though I thought I knew the answer of who did it, Abigail Haas weaves the story in such a way that I wasn't completely sure. I had doubts right up until the very end. And that's what made me love it so much and kept me hooked, I never knew exactly where it was going. And even though I didn't like the characters, they were spoiled, and for the most part annoying rich kids, I loved the way they were written and the relationships between them if that makes any sense. The book was full of twists and turns and shady characters who you think could be capable of murder. It was so engrossing that I read it super quickly.
And that ending!!! Seriously, even though I thought I knew what happened, I didn't really. The last few pages makes you want to pick it up and read it again because it will just blow your mind. Even as someone who doesn't read a lot of thrillers, this was one of those books that I just couldn't put down. If you've been thinking about reading a little out of your comfort zone, you should definitely pick this up. Abigail Haas' masterful writing and awesome ideas will make you so happy you did!!
Abigail Haas has written two adult novels and four young adult contemporary novels under the name Abby McDonald. Dangerous Girls is her first young adult thriller. She grew up in Sussex, England, and studied Politics, Philosophy & Economics at Oxford University. She lives in Los Angeles.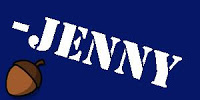 Related Posts