The Mirror King (The Orphan Queen, #2)
by
Jodi Meadows
Published by
Katherine Tegen Books
on April 5th 2016
Pages:
544
Goodreads
Wilhelmina has a hundred enemies.
HER FRIENDS HAVE TURNED. After her identity is revealed during the Inundation, Princess Wilhelmina is kept prisoner by the Indigo Kingdom, with the Ospreys lost somewhere in the devastated city. When the Ospreys' leader emerges at the worst possible moment, leaving Wil's biggest ally on his deathbed, she must become Black Knife to set things right.
HER MAGIC IS UNCONTROLLABLE. Wil's power is to animate, not to give true life, but in the wraithland she commanded a cloud of wraith mist to save herself, and later ordered it solid. Now there is a living boy made of wraith—destructive and deadly, and willing to do anything for her.
HER HEART IS TORN. Though she's ready for her crown, declaring herself queen means war. Caught between what she wants and what is right, Wilhelmina realizes the throne might not even matter. Everyone thought the wraith was years off, but already it's destroying Indigo Kingdom villages. If she can't protect both kingdoms, soon there won't be a land to rule.
In this stunning conclusion to THE ORPHAN QUEEN, Jodi Meadows follows Wilhelmina's breathtaking and brave journey from orphaned criminal on the streets to magic-wielding queen.

5 Nuts
Guess whaaaaaaaat? It's almost release time for Mirror King! Let's hear a big cheer. 🙂
I was lucky enough to get an ARC and read the whole series, novellas and all, in one fell swoop. If you get the chance I totally recommend reading them this way. It makes the emotional impact that much bigger.
And trust me, this book will give you all of the feels. Maybe even a book hangover. It's that good and that emotional. Just fair warning.
If you're a Tobiah fan this book will make you positively gleeful. I most certainly am a Tobiah fan, even though I really didn't like him at first. He gives his all to his people, every bit of himself that he can spare and even some that he cannot. That's Tobiah in a nutshell and this book really showcases that.
Wil has a lot to deal with in this book. I mean, she is the main character. Still, the girl deals with things that most characters would jump out a window rather than deal with. Her decisions don't always turn out the way she wants them to but at least she makes them. She owns them.
As for our side characters, every single one of them gets some page time. Impressive considering how many of them there are and that there are only 2 books in this series (plus novellas). James is a great character who gets a fantastic story wrap up that's emotional and beautiful. The Ospreys are reunited and damn me if they aren't some of the most lovable characters in YA.
I'm so in love with this duology. I'm in love with the fact that it is a duology instead of a trilogy. I'm in love with the way the loose ends are tied up at the end. I'm in love with the gorgeous writing style. Jodi has impressed me and I can hardly believe that I doubted that I would love this series.
So now I will shout to the masses that I love this series and I hope you all love it as much as I do. I'm about ready to grab a bunch of paperbacks and hand out the first book to everyone I know. If that doesn't tell you how much I love these I don't know what will.
So far: best book of 2016.
What do you think of the series? Share your thoughts and feelings in the commentsn
From my shelf to yours,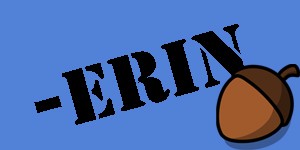 Related Posts