The Hidden Prince (The Orphan Queen #0.1)
by
Jodi Meadows
Published by
Harper Teen Impulse
on June 2nd 2015
Pages:
58
Goodreads
The city of Skyvale is in trouble. Magic use is rampant. Crime is spreading. Told from the perspective of Tobiah, the crown prince with a dangerous secret, and set two years before the heart-racing action of The Orphan Queen, this 100-page digital novella brings to life one of Jodi Meadows's most beloved characters.
Tobiah Pierce knows he is a spoiled, sheltered prince, and he's tired of it. His only chance for freedom is if his cousin, James Rayner, passes the trials to be one of his bodyguards. But when Tobiah takes a rare opportunity to escape a courtly celebration and he witnesses a horrible—and magical—crime, he must make a momentous decision: return to the ignorance and comfort of the palace, or risk everything to discover the truth?
The Hidden Prince is the first of four prequel novellas that offer existing fans a deeper insight into a favorite character and the complex city of Skyvale, while new readers will find a stunning introduction to this rich world and the heart-pounding fantasy of the Orphan Queen series.
Epic Reads Impulse is a digital imprint focused on young adult short stories and novellas, with new releases the first Tuesday of each month.

4 Nuts
The thing about Tobiah is that he's so secretive in the main storyline that you hardly can get a grasp on his real personality. I mean he's a prince, and a grumpy one at that, but that's kind of you know anbout him and his princely life. That's what makes these novellas so great. I highly recommend reading them BEFORE Mirror King, as you get so attached to him before the big finale. It makes everything that happens later so much better!
This first novella can be described as "Tobiah gets in WAY over his head and makes an ass of himself". Seriously, I don't know what he's thinking.
James is not yet Tobiah's official bodyguard but he might as well be. He help Tobiah get into trouble, covers for him while he's doing things he's not prepared for, and generally being a great best friend. Yay James! Not only do you learn more about Tobiah in all of these novellas but you also get a lot of good James action. I'm certainly not complaining about it, I love James!
Tobiah is very young an inexperienced here. He's also kind of stupid. He's already yearning for more than being stuck in his palace and he jumps at any opportunity to subvert that. He's just not smart about it. At all. It's kind of fun to see him as he was before he got himself a bit more together.
So if you're a Tobiah fan I highly recommend these novellas. If not, well there's plenty of James in the story too. If you're curious about some more Pierce family dynamics this is also a pretty good resource. Basically, just read it! I want a printed collection of these so bad. Right meow.
Thoughts? Feelings? Share in the comments.
From my shelf to yours,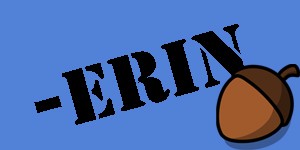 Related Posts