The Glowing Knight
by
Jodi Meadows
Published by
Epic Reads Impulse
on September 1st 2015
Pages:
58
Goodreads
Skyvale faces problems worse than anyone realizes. Secrets are building. Enemies are everywhere. Told from the perspective of Tobiah, the crown prince with a dangerous secret, and set two years before the heart-racing action of The Orphan Queen, this 100-page digital novella brings to life one of Jodi Meadows's most beloved characters.
Tobiah Pierce is ready to break free of his princely role—he's sick of the bodyguards that always trail him and is uncertain about the new girl at court, Meredith Corcoran, who his parents keep pushing toward him. When Tobiah's beloved tutor seems to be embroiled in a dangerous situation deep within the city, Tobiah jumps on the opportunity to throw off the royal restrictions and chase after him. But what happens in the narrow alleys and shadowy corners proves he doesn't know anything about the people he cares about—or the city he must one day rule.
The Glowing Knight is the second of four prequel novellas that offer existing fans a deeper insight into a favorite character and the complex city of Skyvale, while new readers will find a stunning introduction to this rich world and the heart-pounding fantasy of the Orphan Queen series.
Epic Reads Impulse is a digital imprint with new releases the first Tuesday of each month.

4 Nuts
This is the second novella in Tobiah's backstory. If you haven't read The Orphan Queen and don't know Tobiah's secret then these novellas will spoil a MAJOR plot point for you and you will be sad bananas.
The Glowing Knight picks up where the Hidden Prince left off, with Tobiah trying to prove that he was right all along. Once again Tobiah is being a bit of a dumbass, but a lovable dumbass at least. He means well but he's still a bit of a mess at this point.
The Glowing Knight features quite a bit more of Tobiah's tutor, Professor Knight, who I wish we got to know more about. He's an interesting character and I'm still a bit curious about how he got mixed up in things after what happened in the past (Spoilers). Tobiah is very attached to him and it's nice to see his affection for someone other than James.
Tobiah is not prepared for what he gets himself into. Of course he's not. He gets himself in way over his head (again) but the consequences could actually kill him this time. This is what I mean when I say Tobiah is being a bit of a dumbass. He has heart but not the skills he needs to follow through.
This is probably my second favorite of the 4 novellas, as Tobiah learns a lot about himself and what's happening in the city outside of his happy little world. Really, these 4 novellas together create one cohesive story so you kind of have to read them in order to understand what is happening. It's almost like one serialized story instead of individual novellas.
What do you think about the Orphan Queen novellas? Share your thoughts and feelings in the comments.
From my shelf to yours,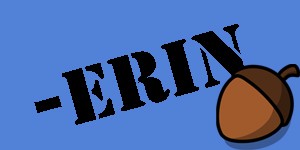 Related Posts