The Burning Hand
by
Jodi Meadows
Published by
Epic Reads Impulse
on December 1st 2015
Pages:
61
Goodreads
The city of Skyvale's problems have reached the palace. Told from the perspective of Tobiah, the crown prince with a dangerous secret, and set two years before the heart-racing action of The Orphan Queen, this 100-page digital novella brings to life one of Jodi Meadows's most beloved characters.
Tobiah Pierce is no longer simply a prince. He wanted to be more and do more after he watched his tutor's brutal murder and uncovered a plot that threatens the safety of Skyvale. With the help of his cousin, James, and the guidance of a girl who knows her way around the city's rooftops, Tobiah is gaining confidence in his new role. He can no longer be just a witness to the evils occurring in his city, but is he willing to risk his reputation—and maybe even his life—to make things right?
The Burning Hand is the third of four prequel novellas that offer existing fans a deeper insight into a favorite character and the complex city of Skyvale, while new readers will find a stunning introduction to this rich world and the heart-pounding fantasy of the Orphan Queen series.
EpicReads Impulse is a digital imprint with new releases the first Tuesday of each month.

4.5 Nuts
This is the third novella in the Orphan Queen series, which make MUCH more sense if read in order.
This is the novella I like to refer to as the "novella of secrets". Seriously, everyone has a secret.
First, there's a HUGE, MEGA AWESOME secret regarding James, which if you've read Mirror King will make your jaw drop and your lip quiver with all the feels. WHY, JODI, WHY!? Also why does this never come up again? O.O If you're a James fangirl this is your novella.
Then there's our little rooftop friend, Romily. Oh Romily, what have you done? Secrets, secret, and more secrets!
While Tobiah is slowly becoming more competent, he is still putting himself in situations where he is in way over his head. I see a theme here. I think he needs a better minder. Get in the game, James!
This is as good a time as ever to talk about the villain, now that there's much more time for him to be established. Jodi created a masterful villain for this novella set. He's intelligent and incredibly evil, a killer and yet sneaky enough to work right under the nose of the king. He's not even the likable kind of villain or a sexy villain, he's a straight up you're wishing-for-his-death kind of villain.
So I know I said the last one was my second favorite but looking back I think I lied. Or maybe this one is even tied for first. I don't know, it's certainly up there. If you haven't read Mirror King yet, this is the perfect time to marathon these novellas. If you have, you still need to read these novellas. Whatever, just read them. READ THEM! Ahem.
So Orphan Queen fans, where does this novella rank in your mind for the series? Share your thoughts in the comments.
From my shelf to yours,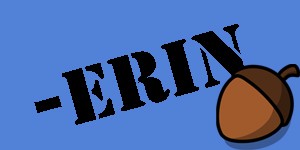 Related Posts