Nowhere but Here by Katie McGarry
May 26, 2015
Harlequin Teen
496 pages
Thanks OTSP Secret Sister!!
Rating:

Description:
Seventeen-year-old Emily likes her life the way it is:
doting parents, good friends, good school in a safe neighborhood. Sure, she's
curious about her biological father—the one who chose life in a motorcycle
club, the Reign of Terror, over being a parent—but that doesn't mean she wants
to be a part of his world. But when a reluctant visit turns into an extended
summer vacation among relatives she never knew she had, one thing becomes
clear: nothing is what it seems. Not the club, not her secret-keeping father
and not Oz, a guy with suck-me-in blue eyes who can help her understand them
both.
Oz wants one thing: to join the Reign of Terror. They're the good guys. They
protect people. They're…family. And while Emily—the gorgeous and sheltered
daughter of the club's most respected member—is in town, he's gonna prove it to
her. So when her father asks him to keep her safe from a rival club with a
score to settle, Oz knows it's his shot at his dream. What he doesn't count on
is that Emily just might turn that dream upside down.
No one wants them to be together. But sometimes the right person is the one you
least expect, and the road you fear the most is the one that leads you
home.
My Review:
I'll start by saying I loved Katie McGarry's Pushing the
Limits series. She writes really engaging characters especially for those of us
who enjoy bad boys in the books we read. Her guys can be brooding and dark but
end up being loyal and wonderful characters. And Oz in Nowhere but Here was no
different.
Now let me get the thing out of the way that I didn't
completely love. The motorcycle club. There's just something about the alpha
male, women can't be members, they have their own club that just supports the
guys thing that rubs me the wrong way. Although there are strong women in the
book (yay!) I was just really uncomfortable with the club lifestyle. The wild
parties with strippers, bras hanging on the club wall, you stay put when I tell
you to mentality was a little off putting.
Having said that, you can tell that Katie McGarry put a lot
of research into making the club realistic and believable. Even though it was
outlandish and a lifestyle I wouldn't want for myself, I appreciated all the
little details that went into making the club the center of this book.
Emily has led a sheltered life. She's been told that her dad
never wanted her and gave up custody to her mom. She adores her stepfather and
has accepted him into her life completely. So when a relative on her birth dad's
side of the family passes away and she has to go visit them, she is less than
happy. After she spends more time with them, she realizes that a big part of
her life may have been hidden from her.
I really enjoyed Emily's story. She's put into a really
difficult situation and she handles it well. She's not perfect, but she
realizes that in order to figure out who she really is, she needs to find out
what all the secrets around her are. And along the way, she meets Oz. Oh, Oz.
Katie McGarry took bad boy to a new level with him. His life being raised in
the motorcycle club has put him about as opposite from Emily as you can get.
I loved that their relationships grows organically. You
really see them communicate with each other as reluctant partners and then
friends and the chemistry builds and builds. I think it makes for a really satisfying
storyline when they finally end up together.
Overall this was a really enjoyable read. I wasn't blown
away by the romance or chemistry like I have been with other books of hers that
I've read but it was a fun, swoony read. If you like bad boys, motorcycles and
a story about a girl learning about herself and her family, then this is one
for you!
About the Author
KATIE MCGARRY was a teenager during the age of grunge and boy bands and remembers those years as the best and worst of her life. She is a lover of music, happy endings, and reality television, and is a secret University of Kentucky basketball fan.Katie would love to hear from her readers. Contact her via her website, katielmcgarry.com, follow her on Twitter @KatieMcGarry, or become a fan on Facebook and Goodreads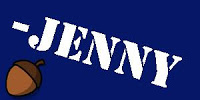 Related Posts