So do you want the good news or the bad news first?
Well the bad news is that Ohio Author Appreciation in April is over. Sad days!
The good news is that this recap will help you go back and reread your favorites or check out the posts that you've missed!
So here are all the posts, organized in order of the date they were posted.
OAAA 2016: Cinda Williams Chima on Flamecaster
OAAA 2016: A Chat with Mindy McGinnis
OAAA 2016: Liz Coley- Just Browsing, Thank You
OAAA 2016: An Interview with Margaret Peterson Haddix
OAAA 2016: Speaking with Geoffrey Girard
OAAA 2016: Writing Success by Mindee Arnett
OAAA 2016: LS Mooney on Middles
OAAA 2016: Random Bits of My Life in Travels from Erin McCahan
OAAA 2016: Interview With Jenny Perinovic
OAAA 2016: Why Jane Austen by Zoe Burton
OAAA 2016: An Interview with Carrie Bebris
OAAA 2016: Writing Rituals with Leanna Renee Hieber
OAAA 2016: Regina Jeffers on Jane Austen
OAAA 2016: Chilling with Laura Bickle
OAAA 2016: Dream Casting with Amanda Flower
OAAA 2016: A Kristen Simmons Giveaway
OAAA 2016: Jody Casella on Writer's Block
OAAA 2016: An Interview with Vicki Leigh
OAAA 2016: Playlists with Natalie D. Richards
So enjoy the posts! Both giveaways end at the beginning of May so if you want to enter you'd better do it soon!
From my shelf to yours,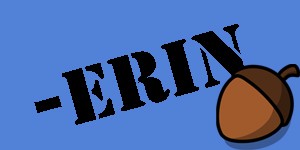 Related Posts